Veneers Fundamentals
2021 Release
Register Your Interest Today
Do You Struggle Striking A Balance Between Speed, Efficiency And Quality?
We know dentistry is hard. And aesthetics is difficult to master.
This series will help you create more predictable work with less stress and improve your earning potential.
Veneers Course Outcomes:
Build on your prior knowledge

Master aesthetics techniques

Create predictable outcomes

Reduce stress and limit risks

Improve your earning potential



Stay Tuned - More Information Coming Soon
Register Today to Keep Up To Date

RipeGlobal is innovating the learning approach and teaching method delivering better outcomes for the new virtual learning world.
With 432 satisfied graduates in the Restorative Fellowship program, we know our education is great, but now we have made it even better.
What Do You Get in this Course?

Not only do you get access to world-class master dentists but you get unlimited access for 90 days.

You can watch in the comfort of your own home, at a time that suits you.

You can re-watch sections as many times as you like to make sure you really understand the course material.

Access course resources, notes and instrument lists you can keep and refer to at any time.
Your Investment

This series of lectures would have cost over $2500 if it was held as a two-day live lecture.

Today you can pre-order this for only a fraction of that.

Just one key insight implemented in your practice could save you thousands $$$ in mistakes and failures avoided.

Pre-order today for the course release in 2021.
Register Your Interest Here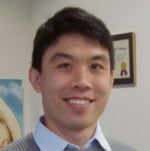 No-nonsense content, modern clinical techniques that can be readily applied. Full protocols are transparent and easy to follow. Speakers are excellent with diverse backgrounds and none are afraid to share their mistakes! Unbeatable value for money - RipeGlobal, you are providing an immense service for the betterment of global dentistry and I can't thank you enough!
Kevin Tay
Dentist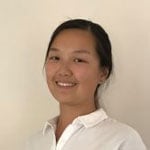 "I enjoyed the format of the lectures, and having it as a webinar is great, as it means I can review the content and make more notes when I miss things."
Linda Huang
Dentist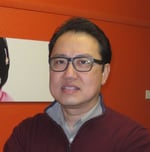 "Excellent compilation of speakers covering a wide range of topics."
Samuel Lim
Dentist