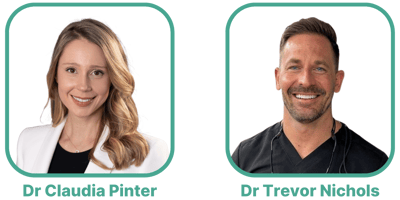 Have you ever wondered how Dr Claudia Pinter and Dr Trevor Nichols achieve amazing aligner results? This is your chance to ask them!
Join our Live Case Discussions session, where they will be discussing aligner orthodontic case presentations live.
Time and Date:
Location: Anywhere there is internet
What's on the agenda?
A deep dive into aligner cases
The opportunity to ask Dr Pinter and Dr Nichols questions
Register now for the aligner orthodontics Live Case Discussions session:
Too eager? Get to know your hosts