Learn how to transform a smile in one day
Want to know how to do a full mouth implant with immediate loading that could double or triple your invoices?
All On X is a treatment concept that allows you to fully replace someone's smile in 3-4 hours, using several dental implants instead of creating one for each tooth.
In our FREE masterclass, you'll learn...
> Why All on X is so successful for the patient and the doctor.
> The step-by-step surgical protocol that is predictable and repeatable.
> How using tilted implants maximises the use of available bone.
> An understanding of the treatment concept and key benefits.
Join master dentist Dr Pedro Rodrigues - who's been using the technique successfully for 13 years - as he teaches you everything you need to know about All On X.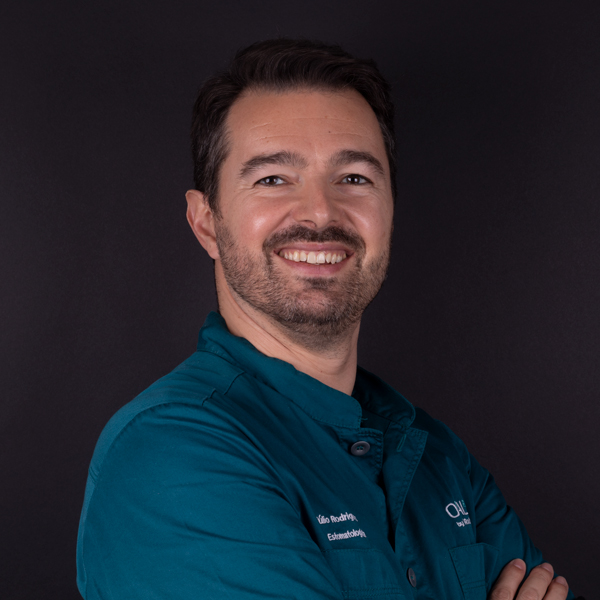 Dr Pedro Rodrigues
About the Host:
Dr Pedro Rodrigues graduated in 2002 and earned a masters degree in oral rehabilitation in 2010. Pedro spent four years working in Dr. Paulo Malo, (inventor of All-On-Four technique) a very well known and famous clinic in Porto.
Since 2010, Pedro has delivered international courses, with live surgeries and training in implantology. He has treated more than +1000 cases with the All On X concept and has developed a special concept that provides immediate loading in only three hours with beautiful aesthetics and high success rates.
Ready to build confidence, treat efficiently, and increase revenue?
Learn how to completely transform a patient's smile in as little as 4 hours with immediate loading, while providing them with the perfect bite and aesthetics in Dr Pedro Rodrigues ALL On X Lecture Series.
Enrol now