About this Free Masterclass
Register now for instant access to the replay.
Advancements in aligner technology and their rising popularity has resulted in the need for better post-orthodontic care to really transform smiles.
Gaps created by teeth straightening are more common so if you want to be able to provide patients with perfectly shaped teeth with no gaps, composite resin bonding is an effective, immediate, non-invasive option.
In this FREE 1 hour MasterClass, Dr Agne Malisauskiene will give you the confidence to identify where composite bonding can be used in post-orthodontic cases.
Explore the major techniques of diastema closure and restoring worn dentition after orthodontic treatment.
Learn about the different kinds of resin and suggest how to choose the right kind, for the right case.
Key Benefits of this MasterClass:
>> You will be able to close gaps and fix worn dentition after orthodontics
>> Understand the different uses of resin and situations to apply them
>> Gain confidence in using composite bonding to transform smiles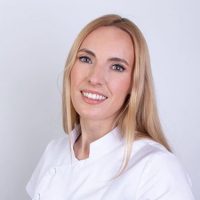 Dr Agne Malisauskiene
Webinar Date & Time:
Register now for instant access.
About Dr Agne:
Dr Agne Malisauskiene graduated from Vilnius University with Masters degree in dentistry in 2013. Ever since she has practiced aesthetic dentistry with the main focus on direct aesthetic anterior restorations.