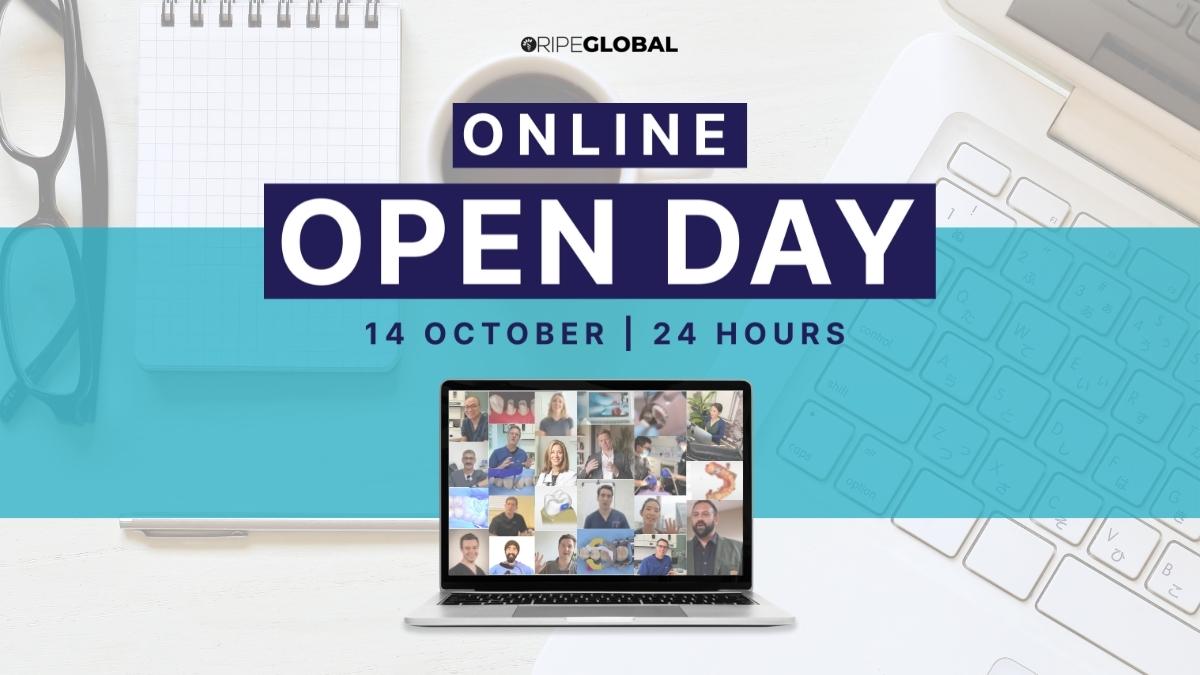 You're invited to our first ever 24 hour Online Open Day.
Join RipeGlobal educators, mentors and students for a full day of interactive sessions that highlight how RipeGlobal can help accelerate your career.
You'll find out all about RipeGlobal's cloud-based, hands-on learning from past students and current educators, with plenty of opportunity to ask all of your burning questions.
Get inspired and reignite your love for dentistry from anywhere in the world on October 14.
What is an Online Open Day?
Over a 24-hour period, our educators, mentors & students will go live via Zoom to Facebook to broadcast the courses, bootcamps and memberships offered by RipeGlobal. Join the likes of Drs Lincoln Harris, Michael Melkers & Michael Frazis and many other RipeGlobal dentists who will be available at different times of the day and night on October 14 to answer any questions the public may have.
Interested dentists will have access to this Zoom/FB Live over the 24 hours and will be able to schedule a time around their busy lives to get online and engage with us.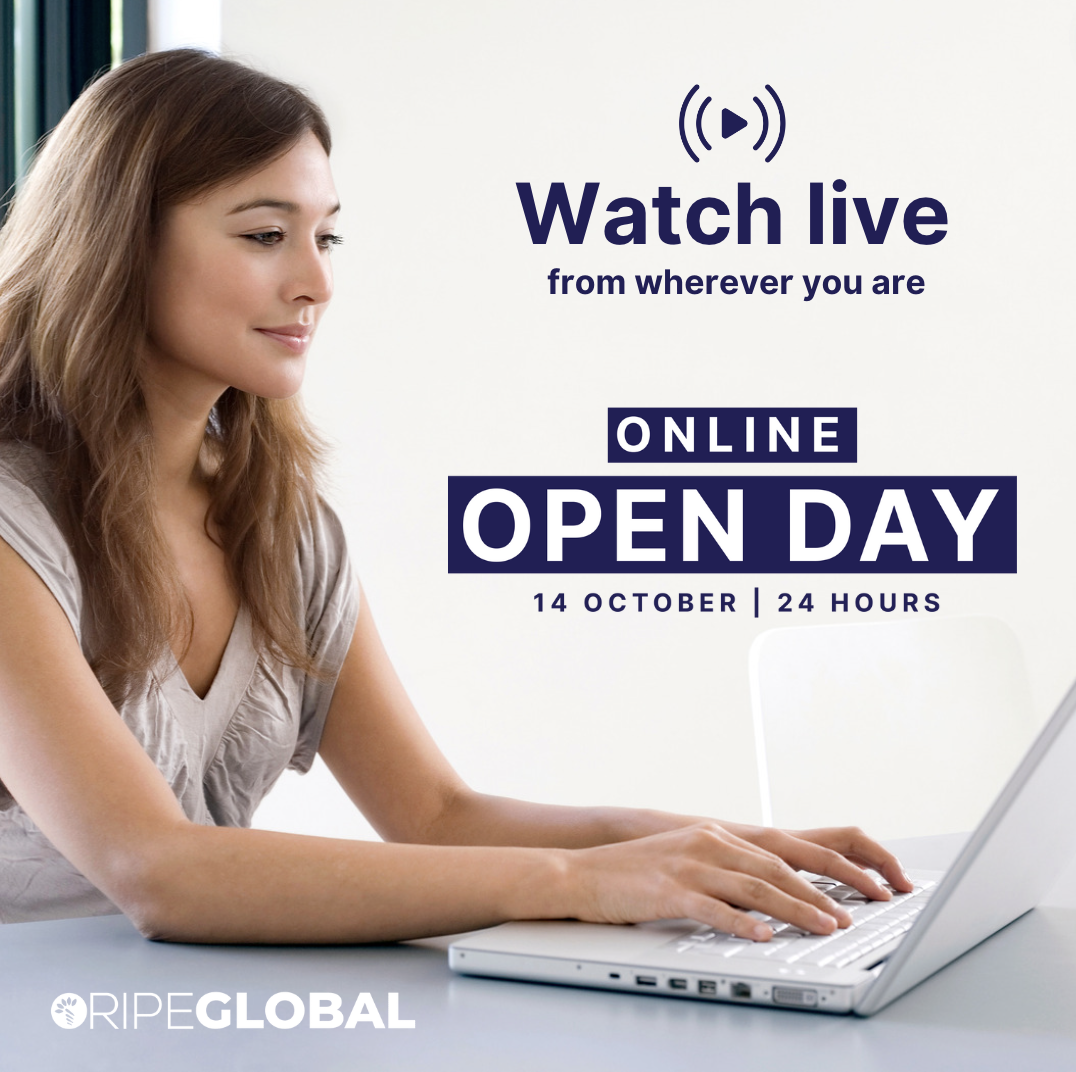 RipeGlobal Exclusive Content
Catch all of the educators and content you want!
Restorative Dentistry
Join the likes of Dr Lincoln Harris, Dr Michael Frazis, Dr Michael Melkers and more as they share with you the benefits of the Fellowship in Restorative Dentistry. Our educators will be available throughout the Open Day to answer any of your burning questions.
Aligner Orthodontics
The recently introduced Fellowship in Aligner Orthodontics has received significant interest from current dentists worldwide. Join Dr Claudia Pinter as she shares the exciting details of this upcoming Fellowship.
Modern Implantology
Dr Tae Kwon, Dr Lincoln Harris & Dr Ryan Dunlop, and loads of other RipeGlobal Educators, are excited to answer your questions about the Fellowship in Modern Implantology.
RipeGlobal Membership
A RipeGlobal Premium Membership gives you access to one of the world's largest libraries of exclusive dental education content from a diverse range of world-class educators covering a wide array of topics. With new exclusive content added every week, you will never run out of new things to learn.
RipeGlobal Community
Many of our educators and students are joining us throughout the Open Day to share their unique journeys from the start of their dentistry careers to their current daily lives and how RipeGlobal has helped them excel in their careers.
RipeGlobal Bootcamps
Monthly Bootcamps at RipeGlobal can help you get a taste of what you can learn right here with us. Dr Lincoln Harris and other educators will show off our simulation kits and answer questions about how these Bootcamps are run. Join us live from wherever you are Hear from our educators and students Interactive and engaging sessions over 24 hours