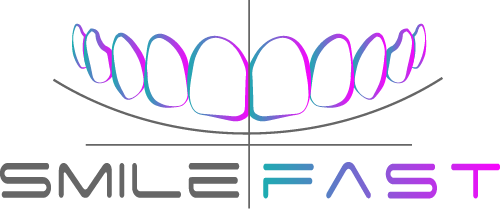 A Revolutionary New Approach to Anterior Smile Design and Direct Composite Smile Provision.
Register your interest to be one of the first Dentists trained in Australia to be able to use the SmileFast system. The one stop solution for all your cosmetic dentistry requirements.
What is SmileFast UK?
SmileFast UK is the ground-breaking new development in smile design, trial smile preview, refinement of the smile and provision of smile makeovers. It brings together the three essential pillars of modern cosmetic dentistry: orthodontics, ceramics, and composite.
SmileFast UK helps both dentists and patients by informing and guiding the treatment planning, allowing them to quickly visualise their new smile, help them understand the journey and then deliver life-changing results.
By cutting out most of the time-consuming preliminary stages for dentists, SmileFast UK has simplified the process of smile delivery meaning that patients can reach the smile of their dreams at a price they can afford.
What sort of case types are suitable for the SmileFast process?
Tooth wear, small or spaced teeth, acid erosion, colour or texture change, crowded and aged teeth, incisal edge bonding.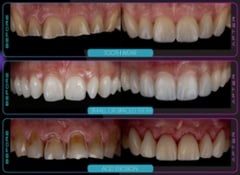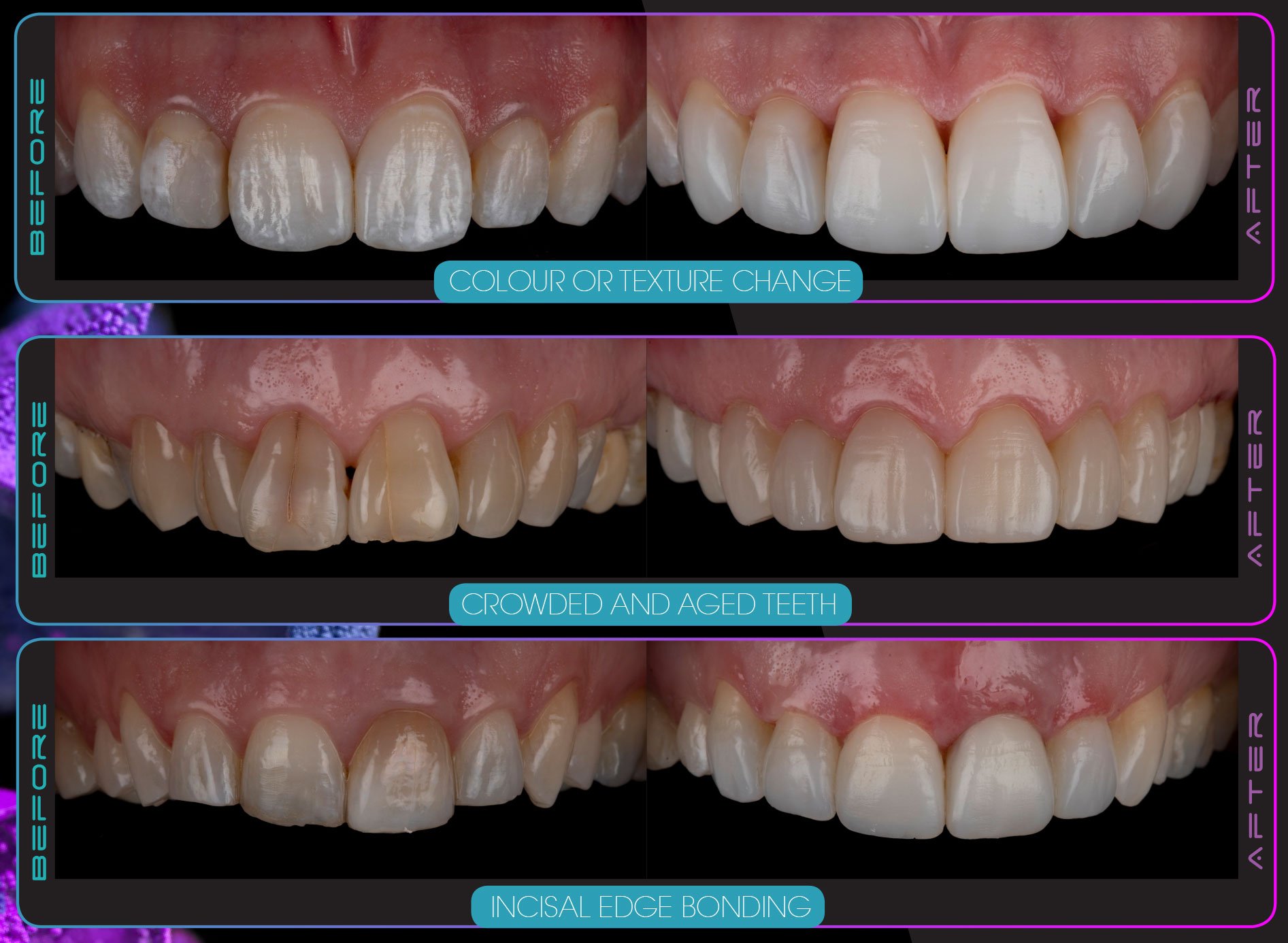 The one stop solution for all your cosmetic dentistry requirements. Be one of the first 25 Dentists trained in Australia to be able to use the SmileFast system.
Be one of the first dentists in Australia to be able to use the SmileFast System, so you can treat a larger range of patients with more control and less stress.
Learn how these simple protocols will allow you to approach every patient with confidence and with easy-to-perform techniques to smile enhancement.
Deliver beautiful direct smile makeovers to your patients that are more affordable for them and profitable for you
Register Your Interest Now
Be one of the first dentists in Australia to be able to use the SmileFast System, so you can treat a larger range of patients with more control and less stress.
RipeGlobal is Excited to be the Exclusive Education Provider of Smilefast UK within Australia.
How does it work?
Smile makeovers have never been simpler. All you have to do is to take the relevant photos and records which are then sent to SmileFast UK. Using the latest 3D-planning technology and the unique patent-pending SmileFast UK system, the team will then design the perfect patient smile and outline possible treatment options.
Once you and the patient are happy with the result, all the materials required to achieve the perfect smile are sent directly to you.
SmileFast Direct is the cornerstone of this revolutionary concept. Using the innovative SmileFast stent and careful planning, dentists can now place a custom-designed composite veneer smile makeover for the front 6 teeth in just one application.
With a pre-separating mechanism for individual teeth placement, perfect anatomy and texture can be simply transferred to the final result, meaning the final finishing time is drastically reduced and much easier.
Most SmileFast Direct composite smile makeovers can be completed in less than an hour! Due to these reduced clinic times, dentists are able to offer cost-effective smile makeovers to more of their patients.
Hear what other dentists have to say...
"I don't do a lot of cosmetic dentistry, it's something I'm a little bit unsure of. I see all this incredible stuff on social media and it's way beyond my abilities. After seeing what SmileFast UK is all about, I'm ready to put those reservations at bay. I think it's something that all of us as general practitioners can do very well."
- Dr Greg Clarke
"Direct bonding is quite difficult to do but there's no doubt that SmileFast UK makes it easier. It makes the whole process of composite bonding much more affordable and simple. The composite veneers are excellent - both in shape and texture - there was minimal finishing required."
- Dr. David Bloom
"I had reservations about the quality of the finish, getting composite flash between the teeth and teeth sticking together. None of those things occurred. I was able to peel off the stent of the teeth and I had perfect teeth. The quality of results you can get from this product are amazing."
- Dr. Peter Mcquillan
Register Your Interest Now
Be one of the first dentists in Australia to be able to use the SmileFast System, so you can treat a larger range of patients with more control and less stress.
Got a question? Your answer may well be in the FAQs below…
What does the curriculum cover?
The SmileFast UK Direct Smile Makeover course is a 1-day digitally delivered course where you'll learn all you need to know about SmileFast UK and how to equip yourself to bring SmileFast UK into your clinic.
You'll need to execute the digitally delivered course in your clinic and will be supplied with a SmileFast course kit with some items on loan for the course and other consumables you'll use during the course.
The course duration is 8.5 hours with 6 hours of educator guided hands-on practice.
How will the hands-on day work?
The hands-on day will need to be executed from your clinic.
During the hands-on day, you will be connected to your cohort and educator through world-class hardware and software, so that you can communicate directly with your educator and for us to demonstrate techniques to you one-on-one.
How do I access the course learning materials?
After enrolling, you will receive access (via a welcome email with instructions) to all the learning materials and timetable.
How will I receive feedback during the course?
Throughout the course, you can talk to your educators to ask questions. Your educators will observe your work and offer feedback, instructions, and one-on-one demonstrations which we are well-known for, during hands-on sessions.
You will gain access to our collaborative continuous learning platform for 6 months after your course date to continue your learning and feedback with other students and world class educators.
I am not confident with technology, is there support?
We have spent a lot of time developing the technology and resources to be simple to implement.
During orientation, you will gain access to instructional videos and a step by step guide on how to set up your equipment.
Our team will be able to help you through the initial set-up if you have any issues.
What if I have to cancel?
Can I talk to someone directly?
Yes. Please contact one of our helpful Pathway Advisors for any questions:

Email: pathwayadvisor@ripeglobal.com

Phone Australia +61 1300 436 033

Chat is via the chatbot pop up on the right-hand side of the screen.
What Equipment and Consumables are needed for the SmileFast UK Direct Smile Makeover course?
Is there a warranty on the mandatory equipment I purchase for the course?
There will be no warranty for general wear and tear or misuse of damage. Please see the terms and conditions.
Does RipeGlobal have Accreditation or Affiliations?
Yes. RipeGlobal is an approved PACE Academy of General Dentistry provider for Continuing Education.

RipeGlobal
Nationally Approved PACE Program Provider for FAGD/MAG credit.
Approval does not imply acceptance by any regulatory authority or AGD endorsement.
9/1/2020 to 8/31/2022.
Provider ID# 386578
What about Internet Network Connection?
Students require their own internet connection with adequate quality and speed to perform the equivalent of a high resolution video call for the duration of any live elements of the course.
After I've done my training, how do I do SmileFast UK in my clinic?
All orders go through the SmileFast Portal which you'll be walked through during the course.
All resources are provided with video instruction during the course, so you'll be well supported on how to do this.
To get started in your clinic, you'll contact SmileFast UK (info@smilefast.com) for all starter kits and items after the course.
Do I need a digital scanner (such as a PrimeScan) in my clinic to do SmileFast?
SmileFast accepts both scans and physical impressions.
Scans are uploaded directly to the portal whereas physical impression are sent to the SmileFast Lab.
SmileFast UK is in the process of setting up an Australian Lab, until this lab is set up, it'll be quickest to have your local lab scan your physical impressions and then upload your STL.file.