Access on-demand dental education
Experience a fresh perspective on dental education. Featuring practical and innovative content created by industry-leading dentists, you will excel with RipeGlobal Access

5000+
Engaged interactive online learners
35
Multi-disciplinary
International Educators
300+
Hours of education
available now
10+
Hours of new content
added monthly on average
Why choose RipeGlobal?

Here's what you get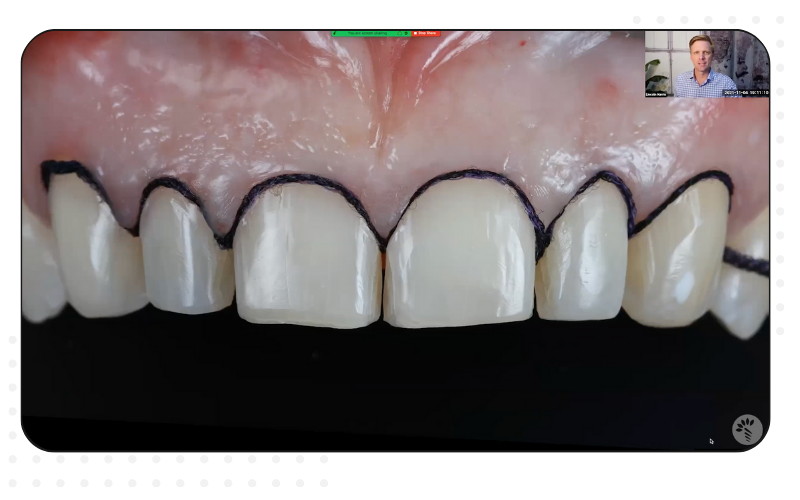 300+ Hours of Content
Whether you're a beginner or looking for challenging content, our easily searchable library will give you the tools you need to expand your knowledge and accelerate your career progression.
Not Just Restorative Dentistry
On top of providing excellent restorative dentistry content, we also provide content in all disciplines of dentistry including: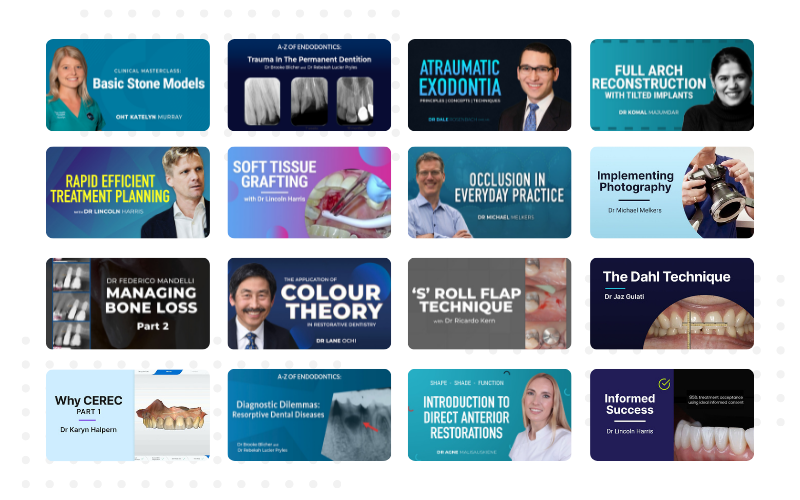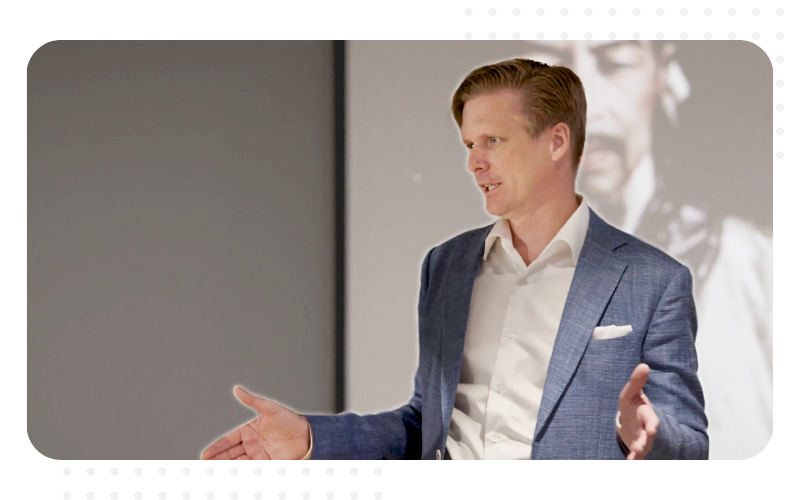 Advanced Treatment Planning
As part of an All Access account, you'll gain access to Dr Lincoln Harris' famous Advanced Treatment Planning Course, which will result in increased case acceptance and confident communication.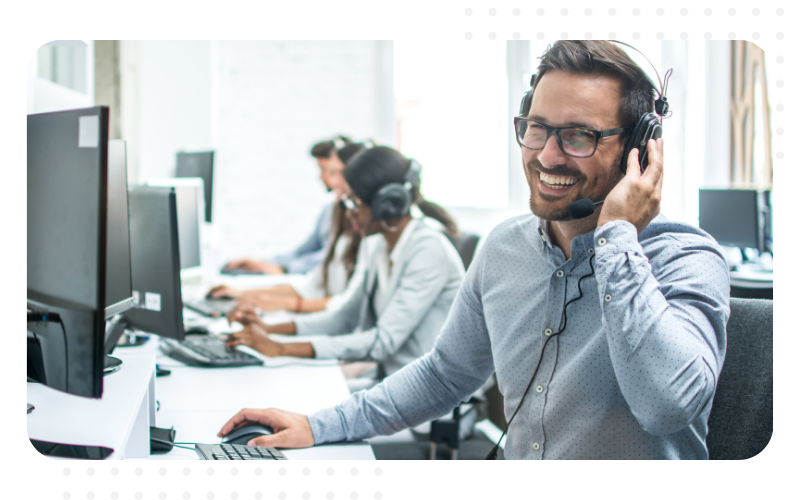 Personal support, whenever you need it
Have a question or need some advice? Our friendly Pathway Advisors are here to help! Simply contact them whenever you need assistance and they'll be happy to help you on your learning journey.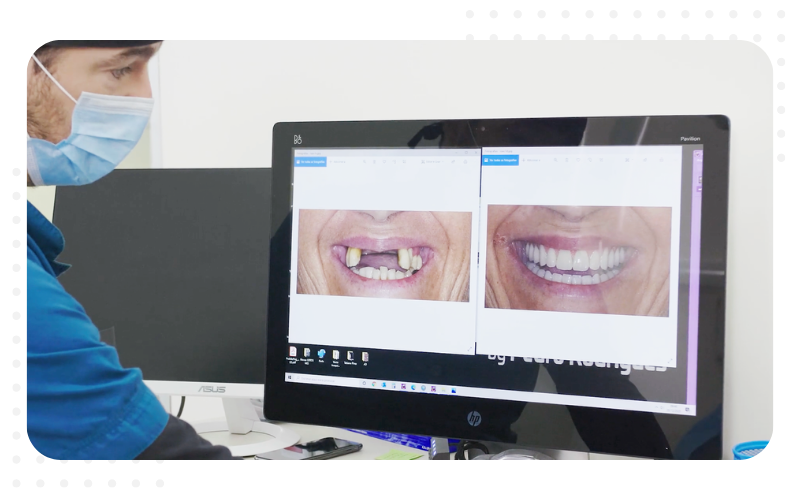 Progress your career
Gain insights from industry leaders on a variety of dental disciplines and complete valuable learning while gaining CPD/CE points, from anywhere in the world.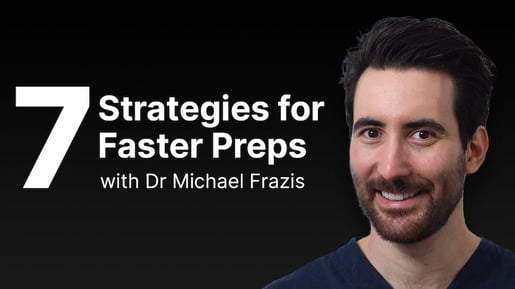 Experience our content
In this free Masterclass, Dr Michael Frazis will share his 7 top strategies on prepping teeth for a faster and more efficient result.

Just create a free account to watch right now!
What our community are saying
"Amazing! Better than University!"
"Incredibly effective."
"Super convenient."
"I've never seen so much variety."
"A fantastic roster of educators."
"Very insightful and practical content."
Satisfaction Assurance


RipeGlobal Access will improve your dentistry. If you purchase a RipeGlobal Access subscription and don't think it will help your dentistry within 7 days, we'll refund you. No questions asked.
This satisfaction assurance is backed by our dental educators Dr Michael Melkers, Dr Michael Frazis, and Dr Lincoln Harris (CEO).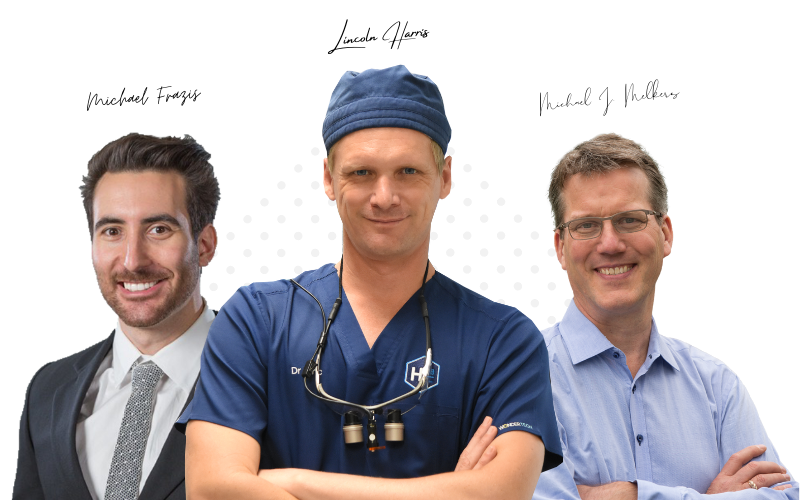 Join a movement

Dental learning done differently isn't just a slogan to us.
We're offering a new way to improve your dental skills with unrivalled support
to help make you the best you can be.
Join the RipeGlobal Community today and experience the difference for yourself.
Case Studies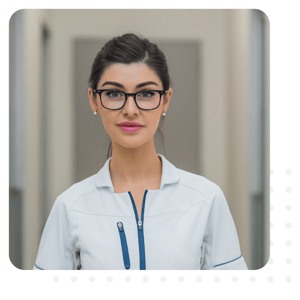 Dr Rhea Allsopp
Challenges
Graduated school of dentistry with little confidence to practice general dentistry.


Experienced anxiety about the care she provided to her patients.
With RipeGlobal
Has the confidence to take on and excel in quadrant and full arch cases.


Rhea opened her own clinic and is extremely busy!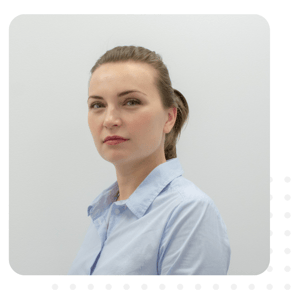 Dr Ekaterina Pugina
Challenges
Lacked confidence in communication, and consequently, struggled with treatment planning.


Could not find a way past being an emergency dentist.
With RipeGlobal
Learned to communicate the larger picture to her patients using skills she learned with RipeGlobal.


Now has a 95% acceptance rate of her treatment plan proposals and boasts a one to three month waiting list.
Access FAQs
So, you have questions? Let us try to answer those for you...
How long does the subscription go for?
The payment options for our Access levels are as follows:
Starter - Annual payment.

All Access - Annual payment or paid quarterly - discount if paid annually.

Student - Annual or monthly - must provide evidence of being a student to receive this Access level
What is included in the Student Access?
Access to all previous and future Masterclass Replays.
All RipeGlobal Dental Shorts
Access to RipeGlobal Morning 5
Ability to claim CPD/CE points.
Access to Fundamental Lecture Packs, lecture-bundles on various dental disciplines.
What is included in the Starter Access?
Access to all previous and future Masterclass Replays.
All RipeGlobal Dental Shorts
Access to RipeGlobal Morning 5
Ability to claim CPD/CE points.



What is included in the All Access account?
Access to an online dental education library with CPD/CE accreditation.
Access to every Fundamental Lecture Pack for free, phone and email support
Exclusive access to courses and promotions.
Access to all of our lectures, clinical videos, and resources.
300+ hours of lectures ranging from restorative dentistry through to implantology, including soft tissue!
More than 290 videos, including 100+ clinical videos showing you procedures from crown lengthening through to using a rubber dam.
Over 16 Lecture Recordings (more than 140 hours) of 1, 2 or 3 full day lectures that would have cost over $21,400 to attend live
50+ Hours of helpful Clinical Videos, valued at US$8,900
Can I cancel at any time?
Yes, you can cancel at any time! Just send through an email to support@ripeglobal.com, you will need to provide 7 days notice before your renewal happens.
If you cancel your subscription, you will not get a refund but will be able to access it until the end of your subscription date.
How does the CPD/CE component work?
You will be given the opportunity to claim CPD/CE certificates for eligible courses and Masterclasses as you complete them.