Let's transform your Implant Dentistry, together online

Join 85,000 dentists from around the world who are growing their confidence, skills and income with our new online training techniques.
Master Implants,
from your own home or clinic
Flying to a training facility can be challenging. It's a large expense, time away from your family, hobbies and clinic - and in our post-covid world, travelling is not always that easy.

That's why Dr Lincoln Harris (our founder) and our educators are teaching dentists all over the world through new virtual techniques, and the results are simply remarkable.

Learning online also costs about 70% less.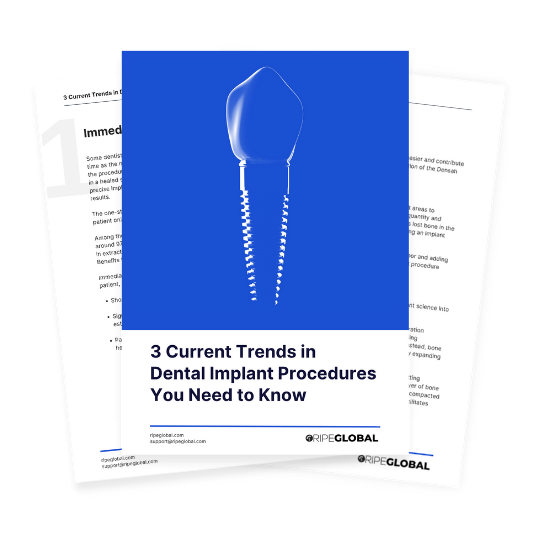 Want to know the 3 Current Trends in Dental Implant Procedures?
Fellowship in Modern Implantology
For years, we've been watching dentist struggle with the same complication, while learning implantology. Finally, we decided to build a course where you don't just get knowledge, but you are competent, you are confident, and your patients are safe!
The Fellowship in Modern Implantology combines comprehensive theory, with world leading intensive simulation hands on training, and extensive live patient training so that when you graduate, you are competent, and your patients are safe.
Fundamental Lecture Packs: Implantology
We've taken world-class educators, developed lectures that are aimed at solving common core-level problems and bundled them into a variety of Fundamental Lecture Packs - each focusing on different dental disciplines. You can expect effective education that can be implemented in your clinic the very next day and the ability to learn at your own pace.
All On X: Lecture Series
The All On X treatment concept is a revolutionary way of doing dental implants. With All On X, dentists can complete a full arch replacement in as little as 4 hours. It's much less invasive than other techniques and is affordable to the patient while still being profitable for the dentist.
Join our community
Join the online education platform with 50+ master educators and a community that's loved by over 85,000 dentists.
Be the first to know

Want to be notified when new implantology courses are available?
Register below and we will let you know.
RipeGlobal Membership
RipeGlobal is created by dentists, for dentists. We have been there too! Like you we realise the importance of learning from the successes and failures. With 100+ hours of lectures and clinical videos, take your dentistry tp the next level wit ha RipeGlobal membership.