Transform Your Restorative Dentistry
Upskill your restorative clinical dentistry, increase your hourly production, and start a greater percentage of higher-value treatment plans.
JUNE 2023 INTAKE NOW OPEN
Increase Production
Up to a 3x increase* in average gross per hour production.
Increase Case Acceptance
Up to a 2.5x increase* in average treatment plan acceptance.


Increase Treatment Plans
Up to a 4x increase* in treatment plan value.
Your Pathway To Success
Complete eight comprehensive hands-on programs, from quality crown preparation in 20 minutes to full mouth rehabilitation.

With continuous mentoring and support, participants enhance their skills in restorative dentistry, gain confidence in managing complex cases, and quickly achieve greater per-hour production.
Within 1 - 3 Months:
Quality, efficient 20 minutes crown preparations.
Within 4 - 6 Months:
Deliver exceptional, efficient results with quality composite quadrants.
Within 7 - 9 Months
Improve the speed and precision of anterior restorations, and perform 6 perfect anterior crown preps and temporaries in half a day.
Within 10 - 12 Months:
Elevate your aesthetic dental work by creating more beautiful aesthetic anterior composites.
Within 13 - 15 Months:
Prep 10 high-quality veneers and make temporaries in 3 hours.
Within 16 - 18 Months:
Craft exquisite layered composite veneers using advanced techniques.
Within 19 - 24 Months
Expand your practice and expertise in full mouth ceramic rehabilitations.
24 Months And Beyond
Increase your production, case acceptance and treatment plan value.
Restorative Program Overview
Embark on your journey, from posterior to full mouth rehabilitation through hands-on, cloud based learning.
High-Quality Crown Prep in Just 20 Minutes
Unlock your potential as a dentist with efficient and high-quality crown preparations. This program is designed for dentists eager to learn, grow, and excel in their careers. We'll guide you through techniques that save you time and provide superior treatment for your patients.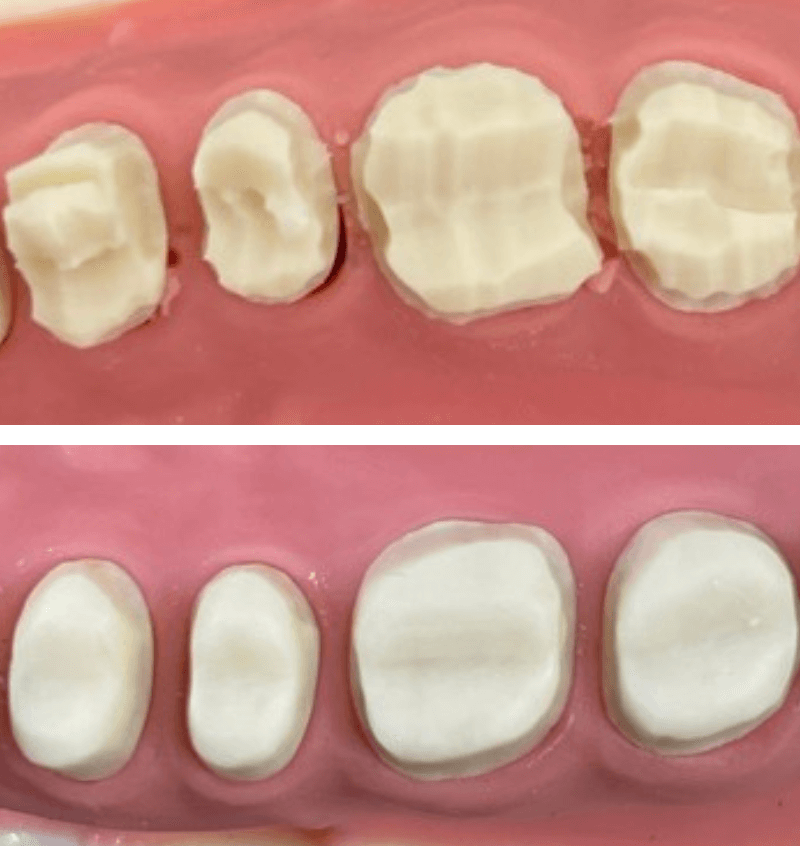 Quadrant Composites with Good Contacts & No Post-Op Sensitivity
Improve your dental practice by learning to perform quadrant composites with good contacts and minimal post-op sensitivity. This program will guide you through techniques that enhance the quality of your restorations while preventing complications and patient complaints.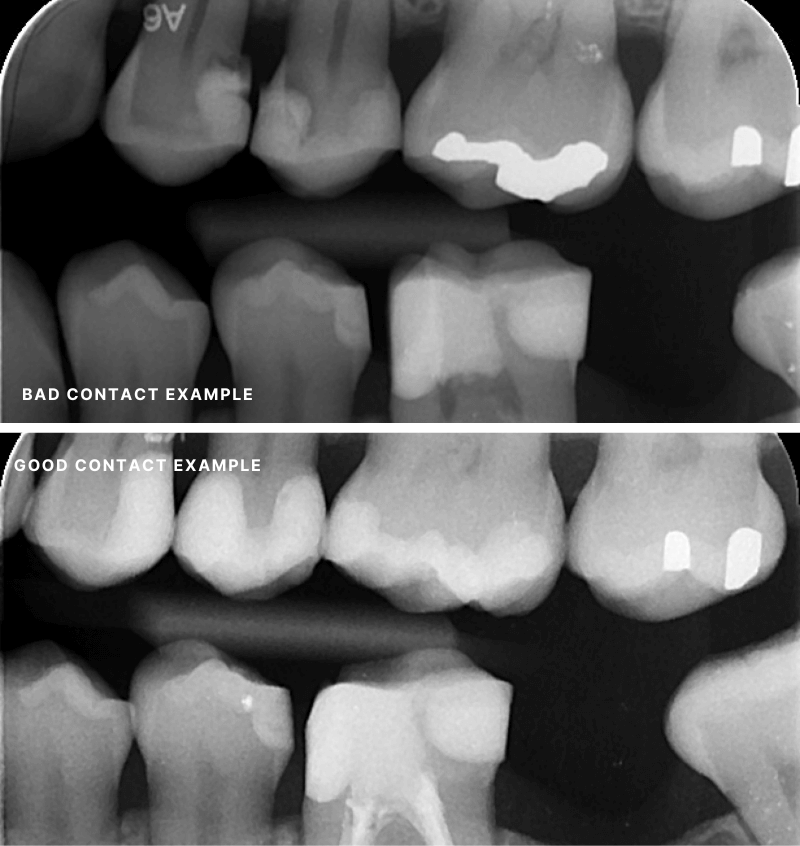 6 Anterior Crowns & Temporaries in 4 Hours
Boost your dental practice by learning to perform 6 anterior crowns and temporaries efficiently and effectively within 4 hours. This program will provide the techniques and guidance necessary to excel in cosmetic dentistry and increase patient satisfaction.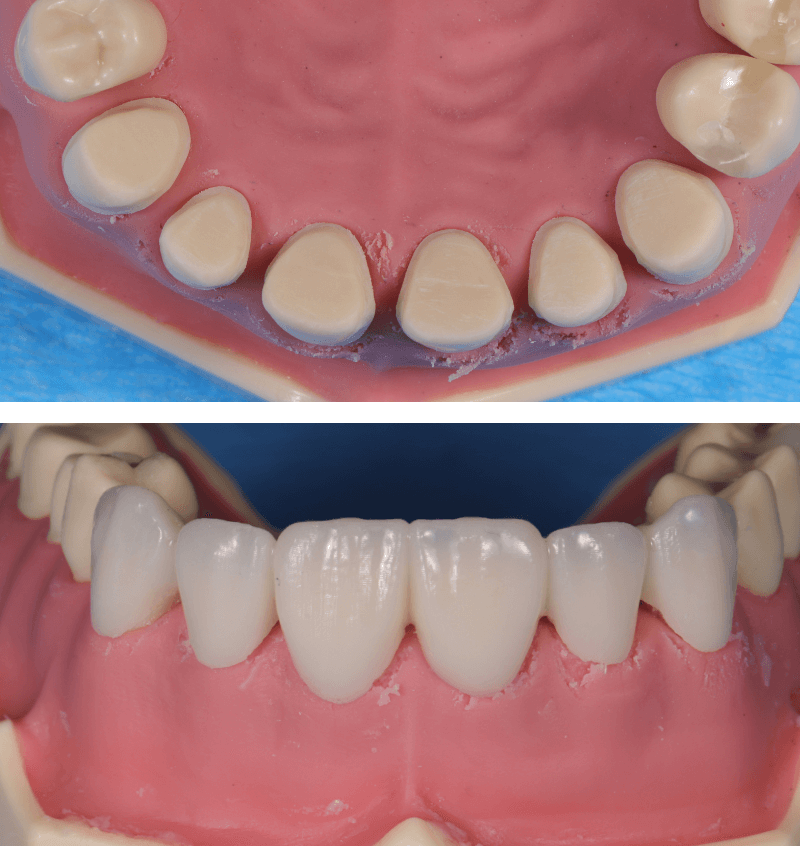 6 Quality Anterior Composites in 2 - 3 Hours
Learn how to create 6 stunning anterior composites in less than half a day and improve patient satisfaction. This program will teach you the techniques and guidance necessary to excel in cosmetic dentistry and keep your patients returning.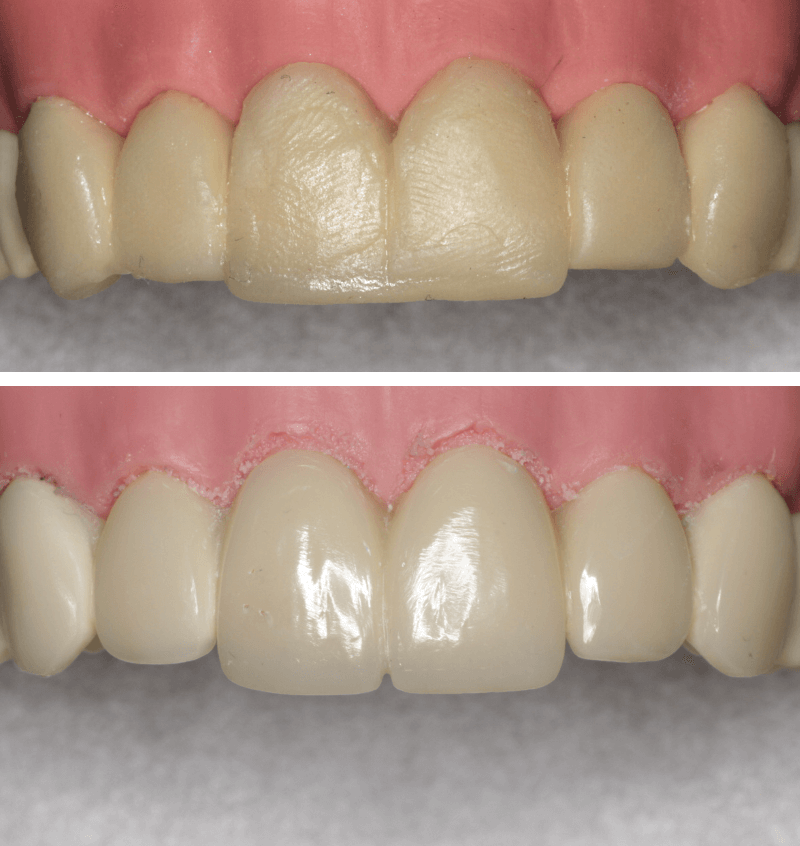 Preparing 10 Veneers & Temporaries in Under 4 Hours
Discover the techniques and strategies to efficiently and predictably create beautiful ceramic veneers, leading to increased profitability and patient satisfaction. This program will teach you the necessary skills to make veneer preparation a smooth, meticulous, and enjoyable experience.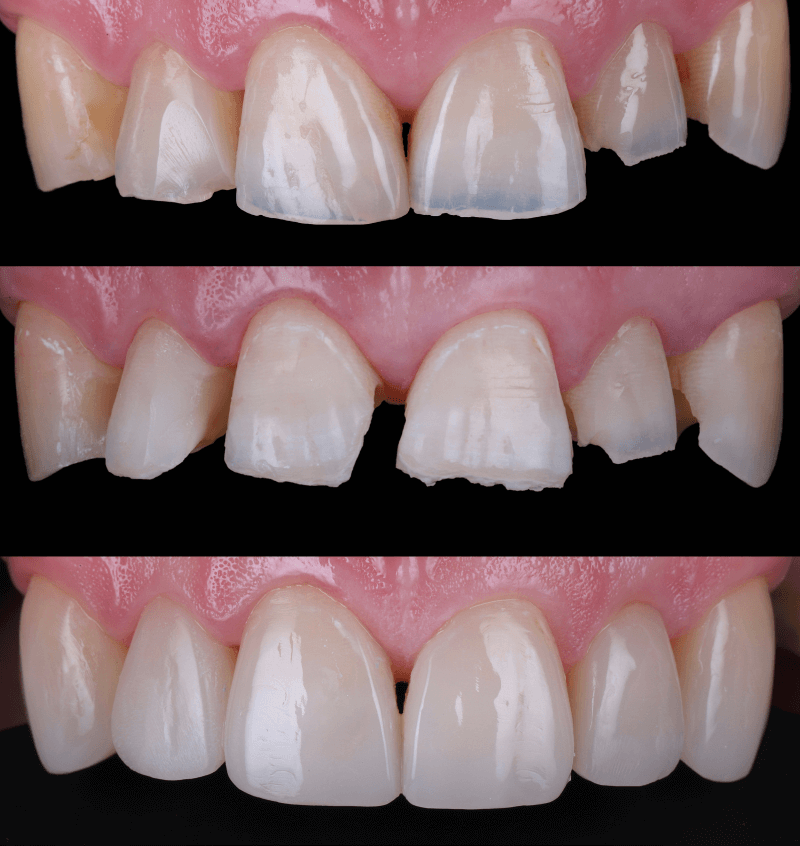 6-Layered Veneers & Dental Putty Key in a Morning
When using composite resin to simulate complex layered veneers the right colours in the right places are equally important as the shape. Generally, the colour is mapped out in advance using a predictable pattern that can be followed for every tooth in that patient's mouth. A simple-to-follow recipe limits the chances of overly dark or translucent teeth and helps close black triangles. Once the shape is determined with a mock-up or 3D-printed model the basic shape can be copied. Layered composite veneers are often done using a dental putty to create a mould of the edges of the 3D-printed teeth, this is used to create a palatal shell onto which the rest of the layers will be built.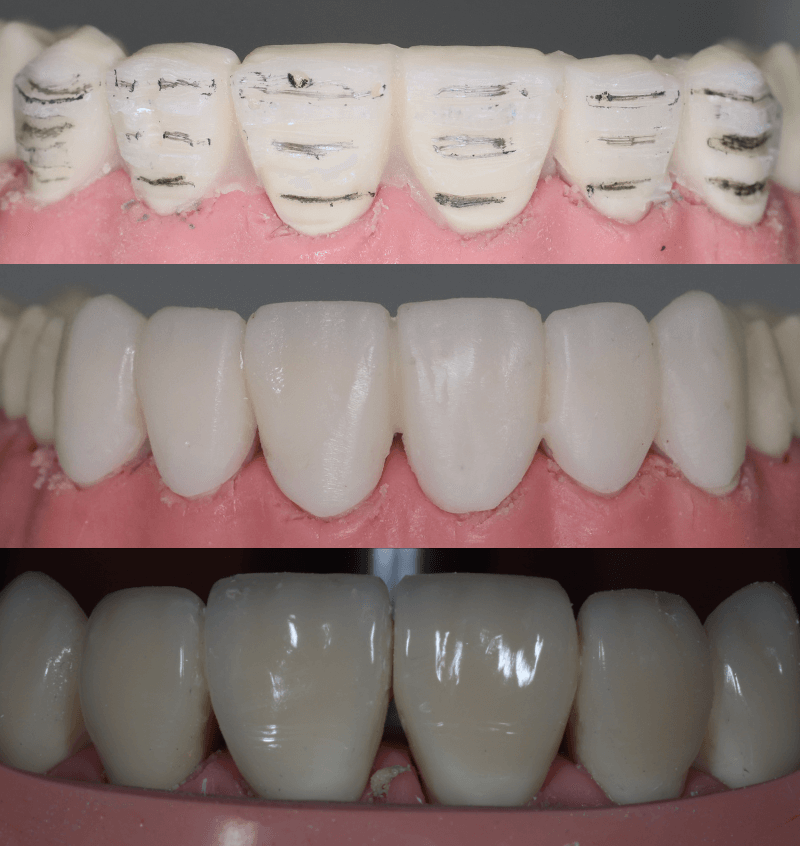 2 Full Arch Preps, Maintain Bite, & Temporise in 2 Half Days
Learn to prepare 14 upper teeth crowns and create temporaries on morning 1, then prep 14 lower teeth crowns the following day", achieving high volumes, quickly, with consistently high quality, reduced patient chair or treatment time, and significant production.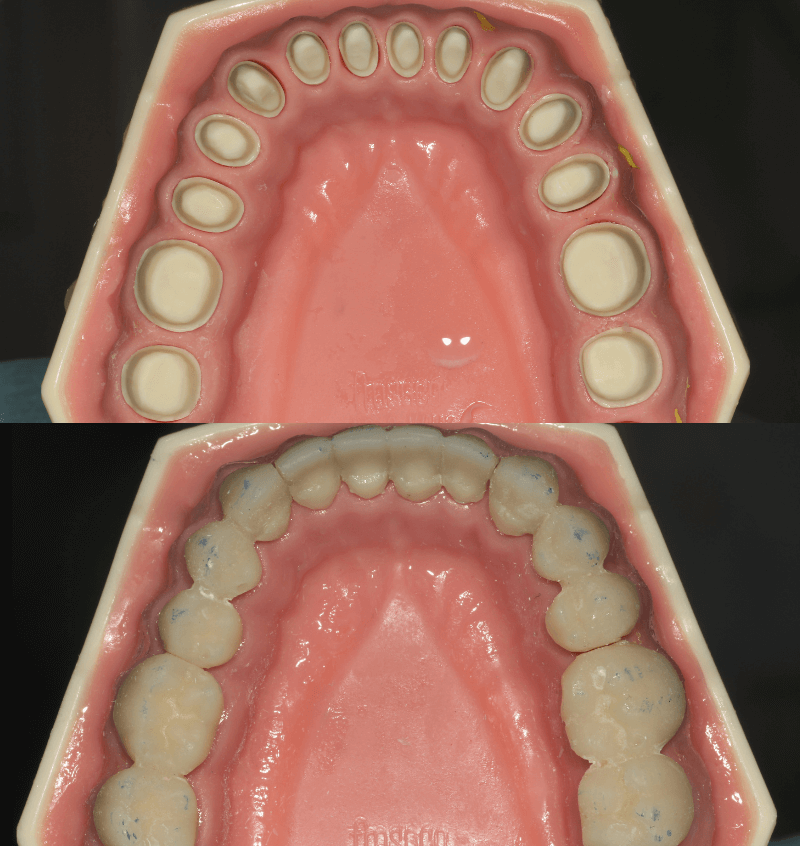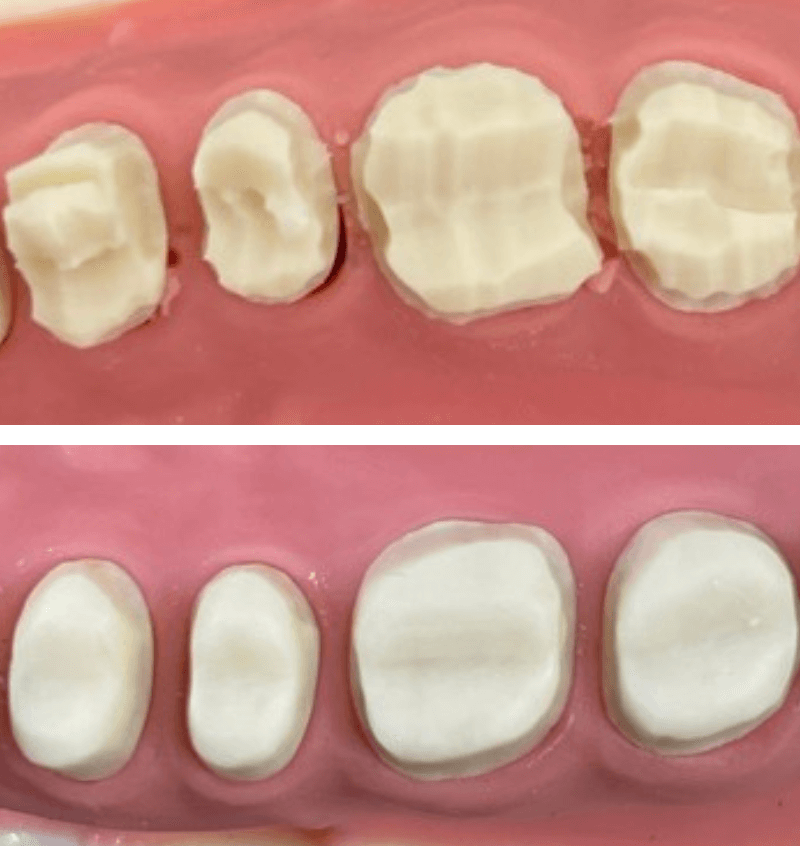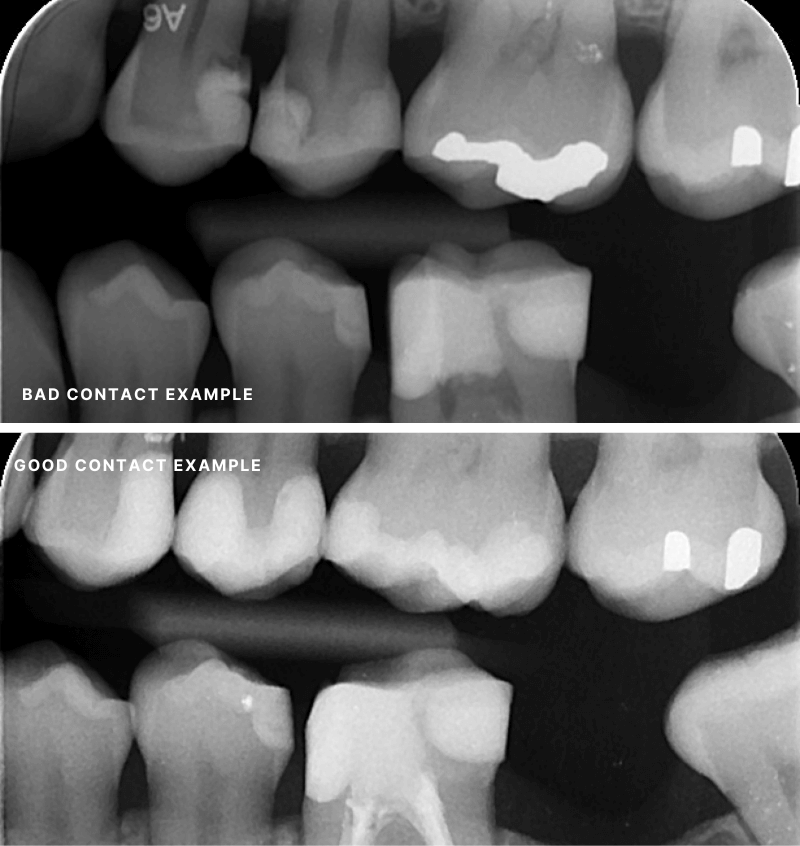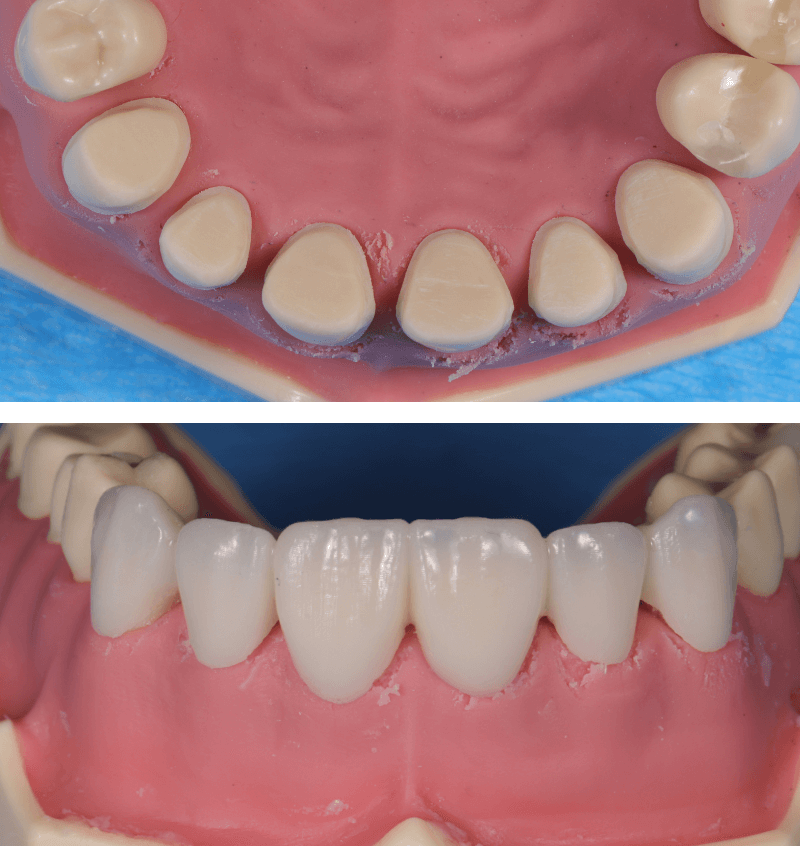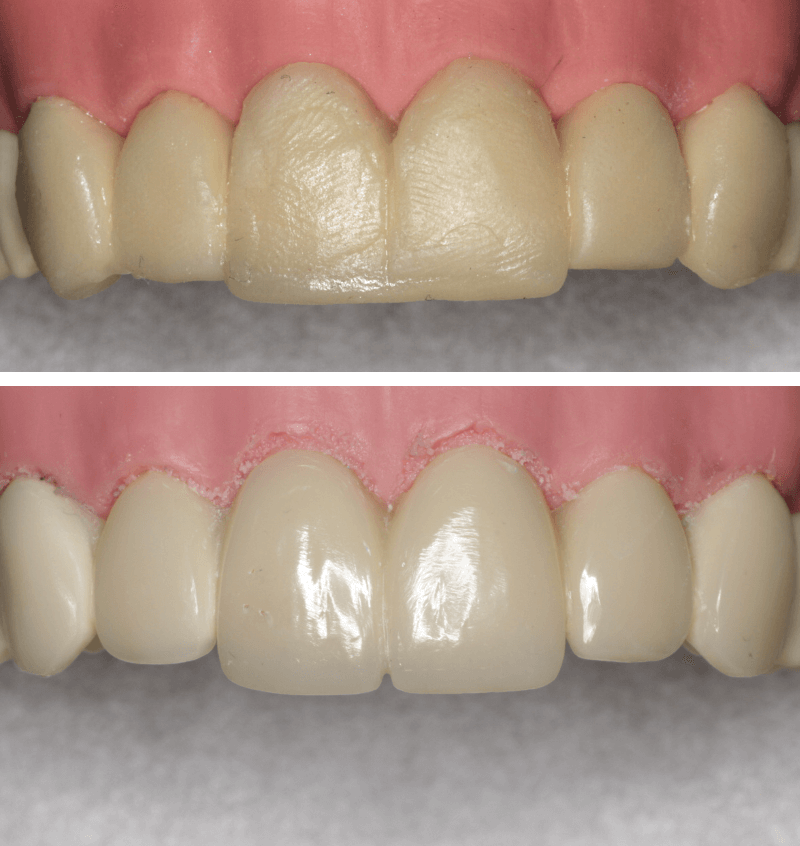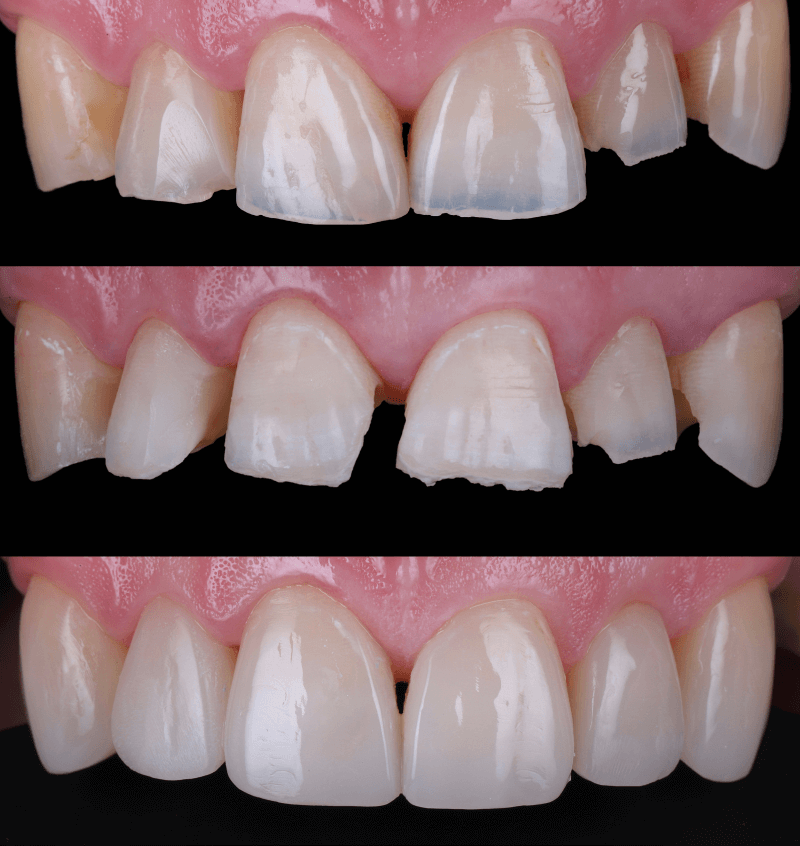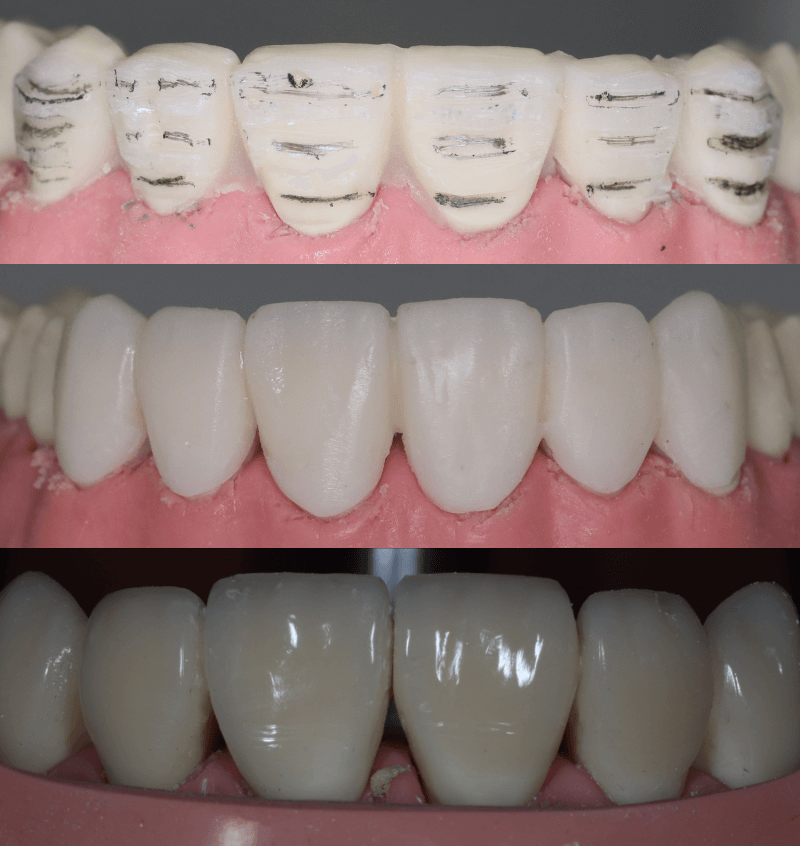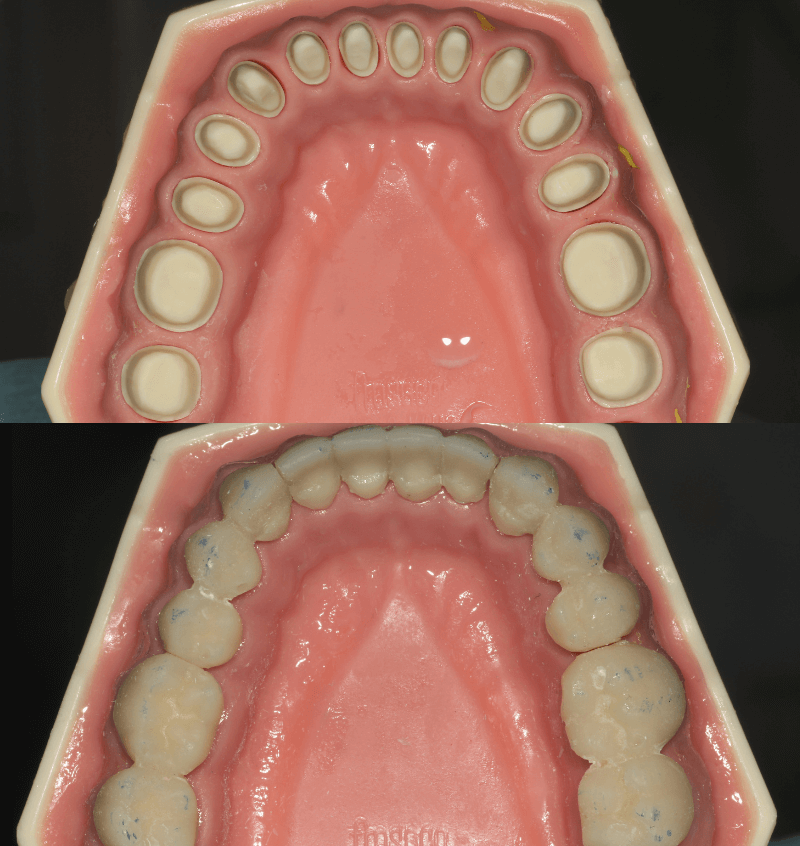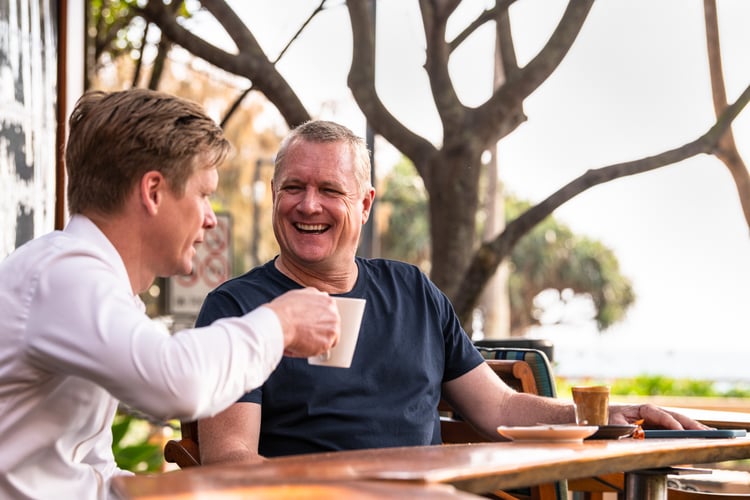 Our Promise To You

We know our programs work, which is why our CEO, Cam Harris and Head of Education Dr Lincoln Harris are committed to seeing you succeed. We promise that you can achieve the outcomes above when you fully commit by completing the program requirements and meeting the required standard.*

Ready to secure your spot?
Place a deposit to reserve your spot in this Virtual Dental Residency.
Not sure where to start?
Talk with a career advisor today to discover the path that's right for you.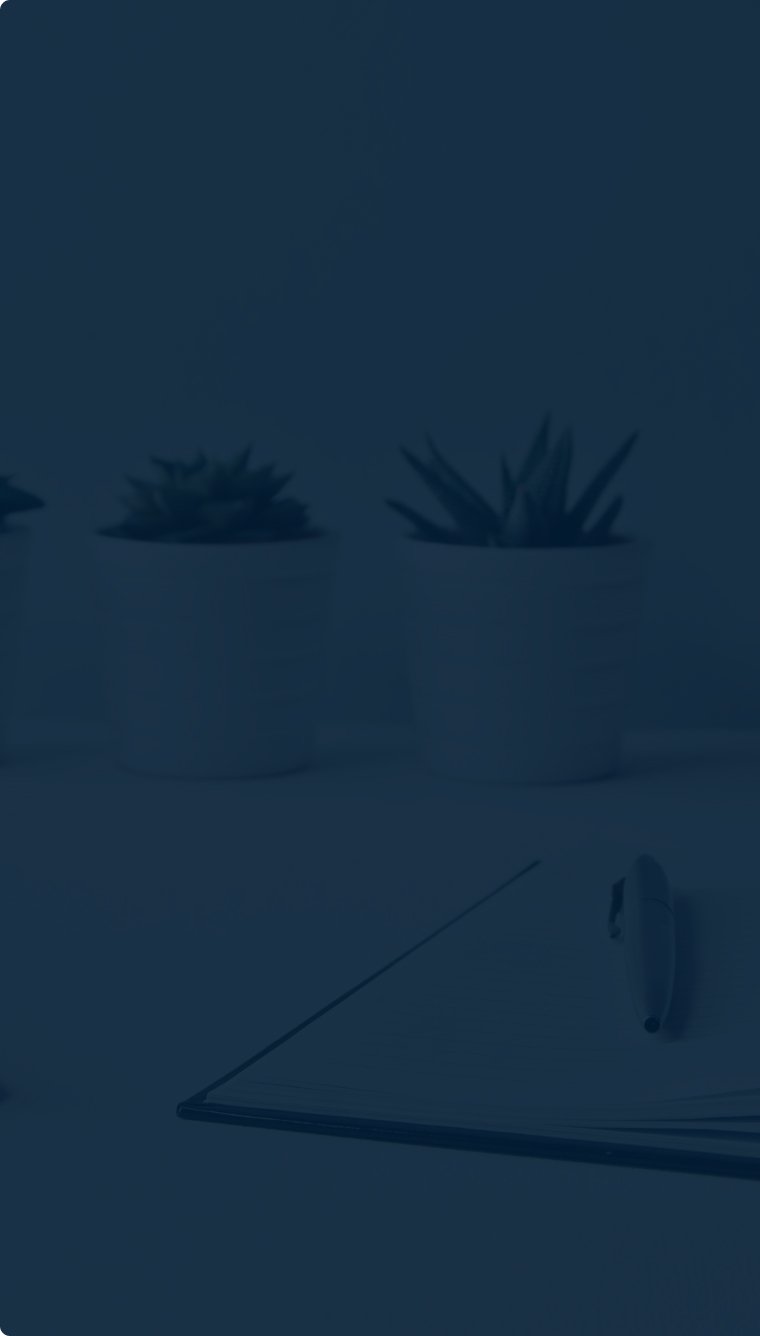 Practice, Repeat, Retain
The experience of doing the hands on course from my office has been one of the biggest benefits. Not only am I more relaxed because I'm in a known setting and I can do as much or as little preparation before the course to get myself ready and then when I'm there I get to do the course work that's asked of me but then I understand and I have the setup that I can replicate that time and time again.
Be Inspired
I got inspired directly by Lincoln. I got really interested because I've never wanted to go back to school, and this was the perfect option to do clinically relevant and practise-oriented learning.
Return On Investment
I would say FRD is like therapy because for many of us, we feel comfortable talking about technical/clinical aspects with other colleagues but the psychological aspects feel taboo to talk about/you work in a culture where it is frowned upon/you will be taken advantage of by others for admitting to your faults and insecurities.
Work is just more fun!
On the clinical side I've essentially changed everything, from premolar to molar. Crowns preps, cores, my ops were always my Achilles heel. Now I'm proud of them and rarely get stressed. Never worried about flash or contacts. I love taking photos. I think it emphasises quality and care to the patients.
Get Started Today
Take the next step towards improving your restorative dentistry skills. Download the Outline for more information on the program, and package options or send us an email at support@ripeglobal.com.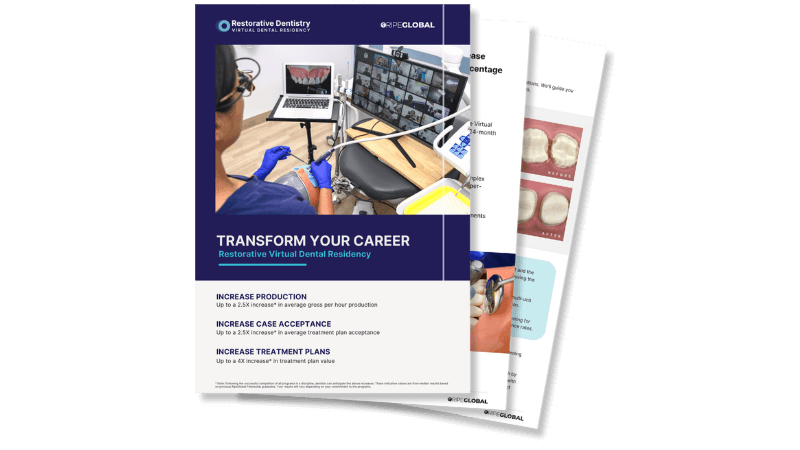 * Following the successful completion of all programs in a discipline, dentists can anticipate the above increases. These indicative values are from median results based on previous RipeGlobal Fellowship graduates. Your results will vary depending on your commitment to the programs.

** RipeGlobal stands behind this promise and will offer a refund of tuition (excluding enrollment fees, equipment rental, consumables, shipping costs and transaction fees) for any program where we do not meet our promise. A refund is only considered when the learner has completed all work, without exception, and any additional extension work or practice asked of them by us.
*** Refer here for program commitment and completion requirements that are to be upheld to claim on our promise.