We are on a mission
We know that dentistry is not always easy.
You need the confidence to perform predictable dentistry outcomes, making you enjoy dentistry more, challenging yourself and your career with improved skills.
We believe, university starts you on your journey, however dentistry is full of complexity, in even the simplest of procedures. Therefore it requires comprehensive ongoing learning. In order to master dentistry you need inspiring and quality learning experiences.
We also believe that quality education doesn't have to be expensive, so we have decided to democratise dental education.
RipeGlobal is created by dentists, for dentists.
Like you, we realise the importance of learning from the successes and failures. We are real practicing dentists, with real patients.
RipeGlobal's master dentists have world-class reputations. With centuries of combined experience, they inspire members around the globe to excel at all aspects of dentistry - integrating excellence in clinical, patient, practice, and communication.
Join our network of like-minded dental professionals and access mentors to guide your dental journey. Shortcut the learning journey, minimise the risk of failure, with predictability and confidence so you can fall in love with your dental career!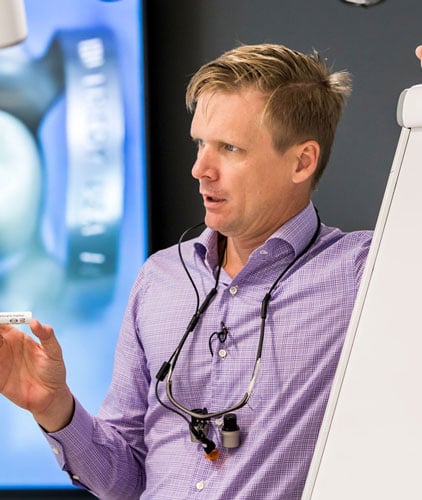 Dr Lincoln Harris
CEO RIPEGlobal
Dr Lincoln Harris is highly respected by the global dental community for his vast clinical and business knowledge. He is an in-demand teacher who has presented at international and domestic events for more than two decades.
Early in his career Dr Harris' passion for mastery saw him pursue extensive continuing education training around the world in diverse areas of dentistry.
He is a full-time private practice dentist who intimately understands the pressure and stress that dentists can experience in their clinic, administration and business.
Dr Harris is a natural-born teacher who demonstrates and deconstructs complex procedure masterfully. Known for his unique teaching style that has made him an in-demand international presenter, Dr Harris weaves a wisdom through his teachings that is born from the most unlikely of places: failure. Poor clinical outcomes are of course disappointing, they are also a student's greatest teacher.
Dr Harris works tirelessly building his global education hub, RipeGlobal. He enjoys a busy clinic and teaching schedule.

Cam Harris
Chief Strategy Officer

Dr Komal Mujamdar
Member of Advisory Board

Dr Michael Melkers
Social Platform and Educator Development