Master Modern Implant Dentistry, Online
In the past, many implant courses have focused specifically on the placement of an implant during the early stages, rather than on the development of the site and grafting when needed. Due to anxiety and lack of confidence to do bone and soft tissue augmentation, a number of dentists end up placing their implants in areas of tissue that are too thin.
The Fellowship in Modern Implantology will educate you on the importance of hard and soft tissue grafting before teaching the placement of implants, so that you are never tempted to avoid grafting where necessary.
What you'll learn in this course:
The Fellowship in Modern Implantology will educate you on the importance of hard and soft tissue grafting before teaching the placement of implants. Additionally, We will help you develop confidence and competence so that you are never tempted to avoid grafting where necessary.
Module 1
Atraumatic Extraction, Socket and Bone Grafting
This module is designed to achieve minimally invasive techniques for extraction, grafting and site development, prior to implant placement.
Module 2
Single Implant Placement in an Edentulous Site
Placing Implants is exciting! and it doesn't take much to drill a hole and put a screw into it. But appreciating surgical implant dentistry with a background of science and foresight of the restorative plan will equip you with the tools to be confident in a clinical setting.
Module 3
Soft Tissue Augmentation
Soft tissue can be a mystery, but it doesn't need to be. Learn the skill to provisionals, restore, record, impress and deliver a final prosthesis, so that you can apply these techniques to individual patient situations.
Module 4
Sinus Lifts
This Module takes you through Incisions, flap management, lateral window formation, placement of the graft, flap closure and suturing. Learn how your patients will benefit from increased zones of thicker keratinized tissue around implants and teeth.
Module 5
Restoration and Guided Implantology for Single Site
Building on the four previous modules, we will now develop competence in the process and design of single implants for the health of implants.
Module 6
Immediate Placement of Anterior and Posterior Implants
This module will give you an understanding of how materials and designs affect the long term health and aesthetics of the peri-implant tissues, as well as how to use provisionals and other techniques to have beautiful aesthetics.
Module 7
Placing Multiple Implants Simultaneously
Within this unit students will place two implants in a model and make a provisional bridge, as well as attend a variety of lectures.
Start Your Journey
RipeGlobal Fellowships are a fantastic way to reignite your passion for dentistry and connect with like-minded peers from all over the globe. Our famous community chat spaces are incredibly supportive and allow you to seek feedback, advice and support from educators and dentists around the world.
Feedback on our Fellowships
Experiences, outcomes and recommendations
Hands-on Experience
The hands-on portion of the Fellowship was something I had read about, but I couldn't visualise until I did it the first time. There was a wonderful silver case of joy. When you get it set up and look at it in your clinic for the first time, you really think this is seriously well thought out.
Be Inspired
I got inspired directly by Lincoln. I got really interested because I've never wanted to go back to school, and this was the perfect option to do clinically relevant and practise-oriented learning.
Practise, Repeat, Retain
The experience of doing the hands on course from my office has been one of the biggest benefits. Not only am I more relaxed because I'm in a known setting and I can do as much or as little preparation before the course to get myself ready and then when I'm there I get to do the course work that's asked of me but then I understand and I have the setup that I can replicate that time and time again.
Revolutionary teaching methods
Most dentists suffer from stress and anxiety at some point of their career. That's because standard dental education does not provide enough repetition to build your muscle-memory.
That's why Dr Lincoln Harris, our founder, and our educators are teaching dentists all over the world through new virtual techniques. The results are simply remarkable.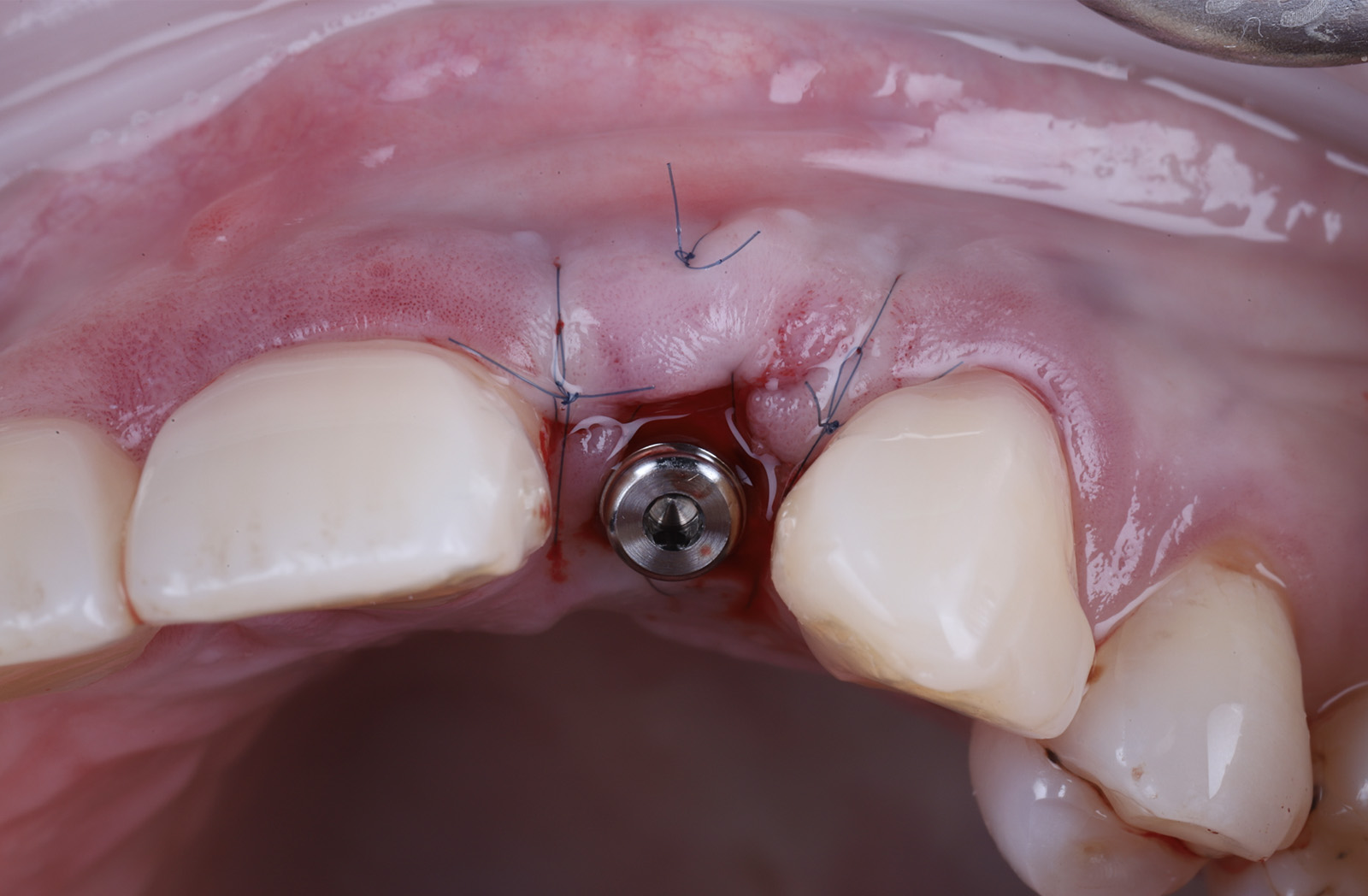 70% More Cost Effective Learning
Flying to a facility, hotels and time away from your family, hobbies and clinic is expensive. RipeGlobal uses revolutionary online training techniques, and it costs a lot less.

Learn 75% Faster Than University
Fast-track your skill acquisition with RipeGlobal's 'Fail-Fast' education method. Repetition, Hands-on cloud based learning with a state-of-the-art simulation kit makes for the best online learning experience for dentists.

Expert Educators Curated From Around The World
Our educators are some of the best in the world - who have now shifted to virtual online training as it is simpler, safer and the results are even more remarkable.
What are the time commitments required?
We expect an average time commitment of approximately 5 hours per week, which can be roughly thought of as 1 "event" per week - whether that is a lecture, a Q&A session, a piece of theory work or a hands-on.
How do the hands-on days work exactly?
The hands-on days are designed to be highly intensive instructor-led practice sessions. You'll be connected via a video platform with all of your fellow students and educators - either from home or from your clinic - working on a manikin head as we guide you through a series of tasks and activities, offering 1 to 1 feedback as we go.
To use the Posterior Quadrant course as an example, we may begin the session by asking you to do a crown prep on a particular tooth and give you 20 minutes to do the best job you can. Once you've done the prep we will get you to take some pictures of the work that you've done and upload it to the digital space, where the educator will take a look at it with you in detail and offer feedback on what looks good, what could be improved, and what techniques to work on going forward.
From there, we'll get you to move on to another tooth and repeat the exercise, and we'll do it again and again and again, to the point where in a 6-7 hour session you may find yourself doing 12, 15 or even more crown preps back to back.
It's no secret that one of the goals we have in these sessions is for you to be tired by the end of it - part of the goal that we have in trying to create a realistic simulated work environment is that sometimes you won't be working at your most fresh!
How many students are in the Fellowship?
While we don't have a hard limit on the number of students who can enrol per se, we do work on ratios of no more than 1:16 educators to students when we are doing instructor-led practice, so no matter how many students we end up with when the Fellowship kicks off you can be sure that you are getting the proper amount of interaction and feedback when it matters.
Who are the Fellowship educators?
We have educators from all over the world contributing to this Fellowship, all master dentists in their own right, bringing a great diversity of knowledge and experience with them.
We have Dr Lincoln Harris and Dr Alice Whang from Australia, Dr Tae Kwon, Dale Rosenbach from the United States.
What kind of equipment do I need?
The hands-on components for the courses will all be run using a typodont in a manikin head, which will be provided by RipeGlobal. You can use all of your own standard equipment from your clinic to do the actual work, or if you are wanting to set up from home we can also provide the air/water unit with hand-pieces.
The equipment costs are not covered in the tuition and will need to be arranged after enrolment - we have options available to either rent or purchase the kits, and if purchasing we also have payment plans available.
You'll also need access to a DSLR clinical camera, as this will be crucial for presenting your work.
How does this work online?
The Fellowship in Restorative Dentistry is a comprehensive cloud-based training program which is brought to you entirely in your own home and clinic - no travel necessary.
The course delivery consists of a series of lectures of Q&A sessions which are delivered live via video platform, but which are also recorded and can be watched and rewatched later at your own convenience.
We will also be enrolling you into our community chat space, called CELXP™ Collaboration, where you'll be connected with your fellow students, educators and support staff in a 24/7 live-chat environment. You can use this space to ask questions and get advice and feedback at any time, not just for Fellowship work but also with anything you might be dealing with in your practice that you'd like a second opinion on. CELXP™ Collaboration is also used as a general social community space for you all to get to know each other outside of being purely Fellowship focused, as it's a long program and you'll be seeing a lot of the same faces!
We will also be giving you some theory work and reading to do, as well as asking you to complete some quizzes and case presentations.
Finally, the linchpin that really brings it all together are the high-intensity instructor-led hands-on practice sessions in which all of the other learning will come together in that live practice environment.
We have a few payment options available, either to pay in full upfront, split pay 50% now and again in 12 months, or a monthly payment plan over 17 or 22 months.

We also offer discounts on the cost of tuition for RipeGlobal members - 10% for premium members!
Download the full course pack for pricing and tuition costs.
Dr Maria Avis
Dr Maria is a figurehead in the dental community and the CEO of RipeGlobal, all while maintaining a thriving private practice.
Dr Pedro Rodrigues
Dr Rodrigues has delivered international courses, with live surgeries and training in implantology.
Australian Timezone doesn't suit?
Join the waitlist to be the first to know when new cohorts are open for enrolment.