Watching implant videos, but confused and overwhelmed?

Frustrated with re-doing dentistry for free when it fails?

Lacking the confidence to start doing implants?

An implant placing dentists looking to monetize your existing skills?

Ready to stop referring out cases?
If you answered "yes" to any of these questions, then learning the All On X treatment concept WILL help
The All On X treatment concept is a revolutionary way of doing dental implants. It refers to supporting all teeth with however many implants are required. With All On X, dentists can complete a full arch replacement in as little as 4 hours. It's much less invasive than other techniques and is affordable to the patient while still being profitable for the dentist.
Once you've learnt this procedure, the basics are always the same. You can build your practice with reproducible results that patients love and treat a wider customer base because of the quickness of the procedure.
This course will teach you the protocols needed to implement All On X in your practice, with Dr Rodrigues guiding you through a case from start to finish.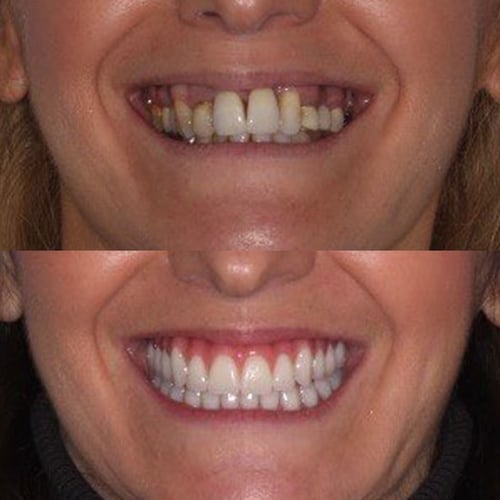 Your All On X lecture series -
learn anywhere, anytime!
You get access to a series of video lectures where you can learn from anywhere, with lifetime access!
The lecture series will cover an All On X Full Protocol patient case - taking you through the simple protocol Dr Pedro uses with great success:
- Initial Patient consult
- Treatment planning
- Taking efficient records
- Full Arch Surgery
- Lab procedures
- Insertion
- The patient outcome
You'll learn how to:
Experience less complications for patients
Expand your ability in implant dentistry and stop referring out patients to other dentists
Increase success rates
Discuss and treatment plan for profitable implant procedures
Plan and complete surgery all in 1 day
Reduce the visits for patients - down to as little as 1 or 2 visits?
Get the bite and aesthetic perfect
Why do dentists struggle with implants?
The truth is, it's not always easy for most dentists.
To do implants successfully, you need to know MORE than just screwing the Implant in. To be successful at implants, you need to be:
- Confident at treatment planning and patient communication.
- Able to take records and understand lab procedures.
- Skilful at surgery.
- Ability to insert and obtain the perfect bite.
- Proficient at the treatment so that the patient is happy and your business profits.
As dentists, predictability and repeatability is everything and continually developing as individuals and professionals is essential. However, the protocols are always changing and in development, so you need a simple approach for both straightforward cases or advanced cases - it's vital for success!
Dentists all over the world are turning to All On X for Full Arch Immediate Loading. It's an innovative implant concept, where the patient is treated in a single visit…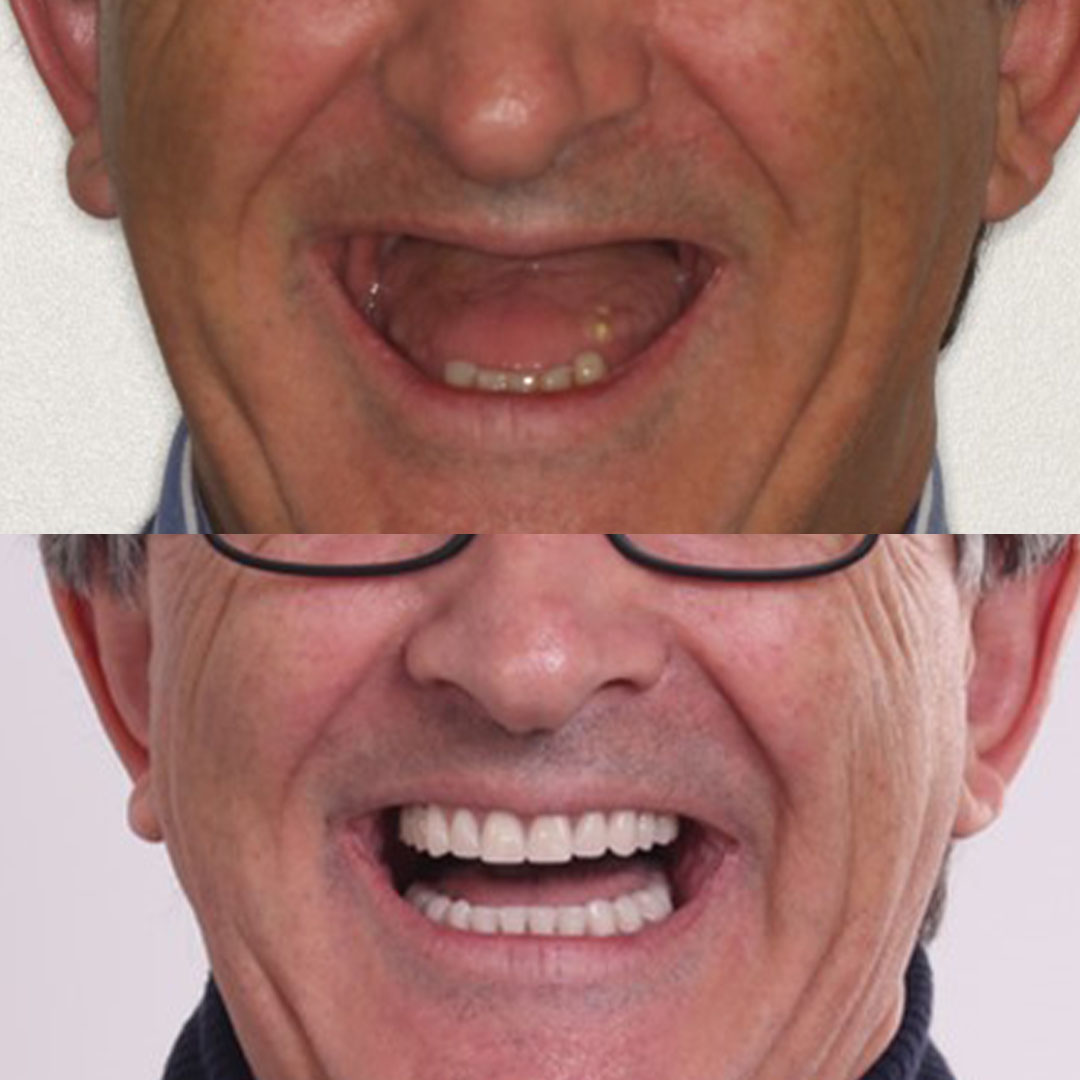 Delivered by a passionate and successful All-on-X Master
Dr Pedro Rodrigues graduated in 2002 and earned a master degree in oral rehabilitation in 2010. Pedro spent four years working with Dr. Paulo Malo, (inventor of All-On-Four technique) in his famous clinic in Porto, Portugal. Since 2010, Pedro has delivered international courses, with live surgeries and training in implantology.
"I truly believe that because this is such an amazing and powerful technique for doing full-arch implant surgery, it should be accessible to every dentist around the world. If you're able to learn these very powerful techniques, you'll not only change your patient's life but consequently your own!"

- DR PEDRO RODRIGUES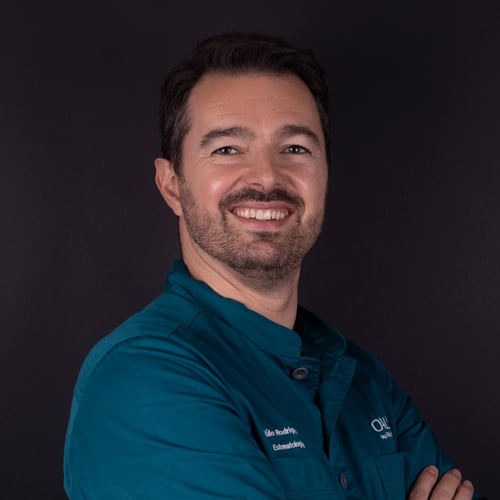 Still not sure? Watch the masterclass for Free.
Once upon a time, dentures were the only thing available to replace missing teeth, especially if the patient needed full mouth rehab.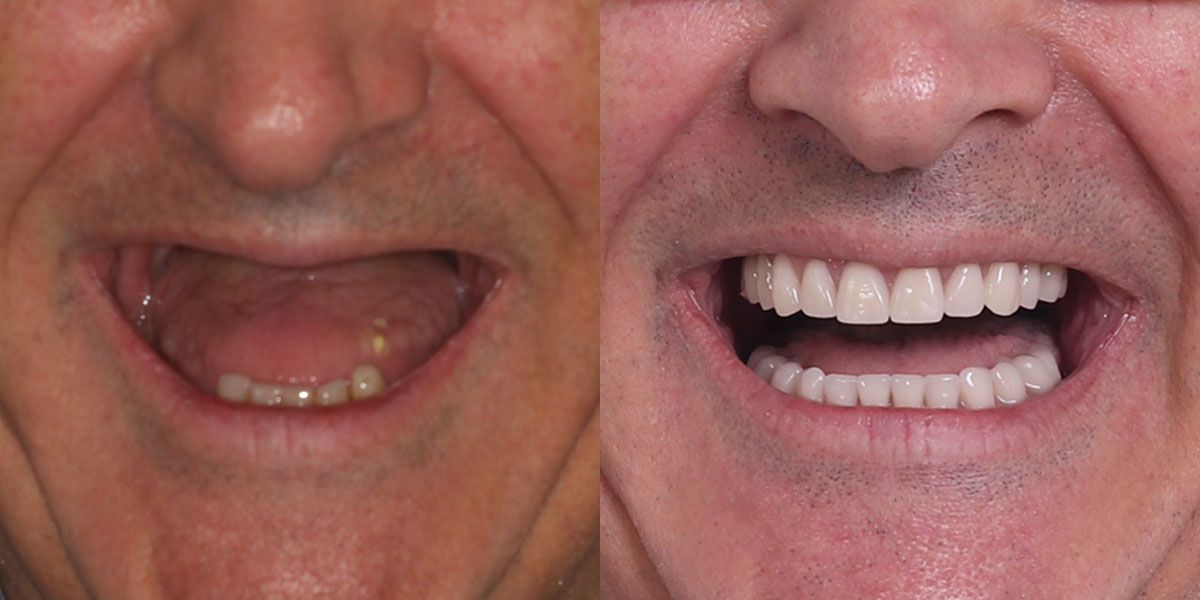 Frequently Asked Questions
So, you have questions? Let us try to answer those for you...
The All On X Treatment Concept is a revolutionary way of doing dental implants. It refers to supporting all teeth with however many implants are required.
Can I pay off the cost of the course?
Unfortunately, no payment plans are available for this course.
All On X is designed to be delivered virtually, 100% travel free and you get to study from the comfort of your own home or wherever you have an internet connection.
Can I pay via bank transfer?
Yes. We can send you an invoice with bank details for payment. Send us an email to request an invoice.
I'm NOT a highly skilful dentist so will this course be beyond my skills at the moment?
No matter what your skill set is, All On X will teach you the skills needed and how to be confident and capable with implant cases, no matter how simple or complex they are.
How do I access the course learning materials?
At the beginning of the course on 20 April 2021 you will receive access (via a welcome email with instructions) to all the learning materials.
CPD/CE credit will be issued at the end of the Lecture recordings and the end of the virtual live session. Universal certificates are available for all countries.
What if I have to cancel?
Does RipeGlobal have Accreditation or Affiliations?
Yes. RipeGlobal is an approved PACE Academy of General Dentistry provider for Continuing Education.
RipeGlobal
Nationally Approved PACE Program Provider for FAGD/MAG credit.
Approval does not imply acceptance by any regulatory authority or AGD endorsement.
9/1/2020 to 8/31/2022.
Provider ID# 386578
Will I receive a Certificate?
Yes. You will receive a digital CPD Certificate on completion of the lecture series.
Is All On X included in my Membership?
Unfortunately it is not included. However, there are significant discounts for our Standard and Premium Members.
How long can I access the content?
You have lifetime access!