Treatment Plan Your Career
Introducing our Clinician Development Tool. This cutting-edge solution transcends conventional skill assessment, empowering dentists and practice owners to constructively identify opportunistic advancements in expertise and production.
By seamlessly capturing a dentist's current confidence levels, procedural volumes, and production metrics, the tool dynamically generates a comprehensive report, mapping out the precise skills and knowledge required to boost production levels and propel careers to new heights.
How?
The report ingeniously curates tailor-made pathways, suggesting specific RipeGlobal courses or training programs meticulously aligned with identified growth areas.
And that's not all—each learning recommendation is fortified with a tangible glimpse into the future, providing a crystal-clear picture of the potential Return on Investment (ROI).
Your journey to success starts here.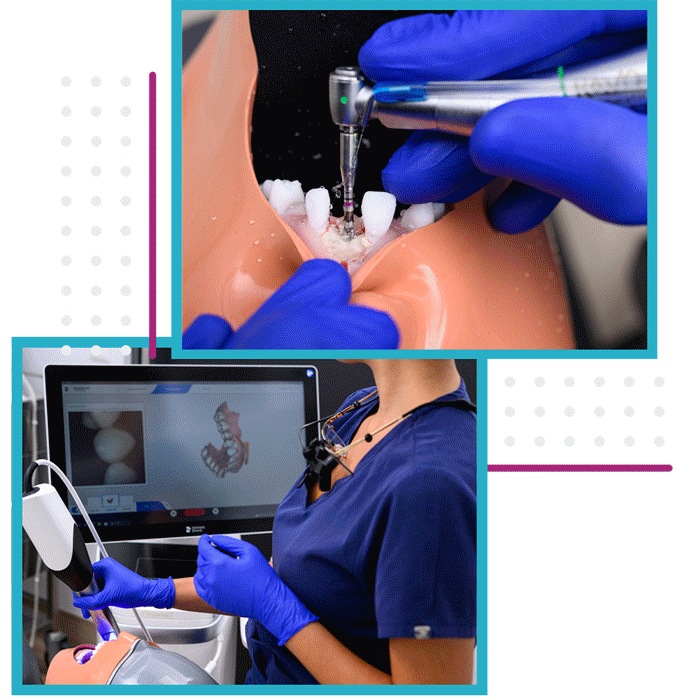 Tailored Learning
Upon completion of the assessment, a personalized career pathway materializes, tailored to accentuate your unique abilities.


1. On-demand Learning:
Acquire the latest insights, techniques, and advancements at your own pace, empowering you to seamlessly integrate newfound expertise into your practice.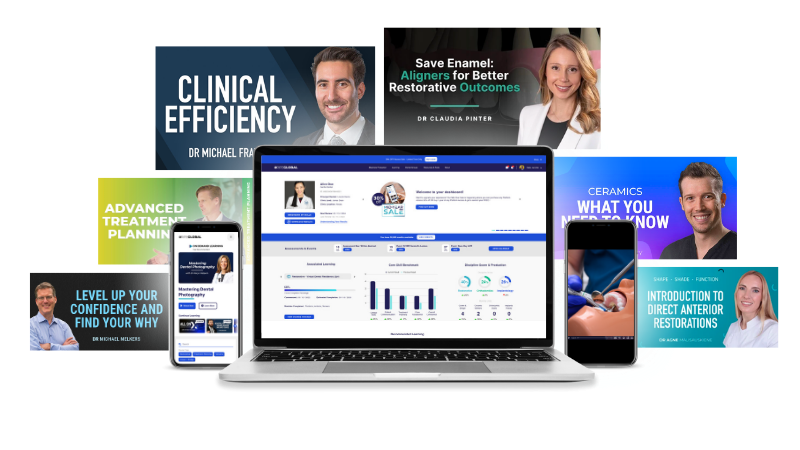 2. Virtual Dental Residencies:
Step into the realm of immersive learning where your eyes, mind, and hands will all be actively involved while you engage in lifelike scenarios that amplify your practical skills, fostering confidence in decision-making and procedural execution. You'll join a community of like-minded dentists where you'll be mentored throughout your whole journey and beyond. And with new fast track options available, you can reach your goals sooner.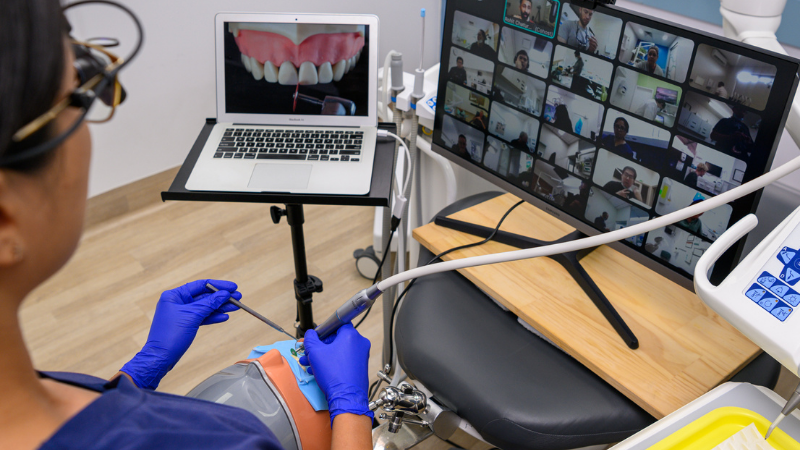 What to Expect
Do you want to enhance your career in dentistry? It only takes 5 steps to expand your skill set, increase productivity, and improve patient satisfaction.
The Clinician Development Tool assesses your performance, confidence, and output to map out a customized pathway for your clinical development.
The tool will give recommendations based on your input so you understand where you are now and what you need to reach your desired career goals.
You'll be paired with a career advisor to discuss your experience, unit production, and career aspirations and then activate the tool to guide you through the process.
Upon selecting your development pathway, your dedicated career advisor will onboard you to RipeGlobal's platform and introduce you to a collaborative community of like-minded doctors in training just like you.
We are committed to your continual growth and development. No matter how you choose to learn with us, we will establish review checkpoints to optimise your pathway and simply check in.