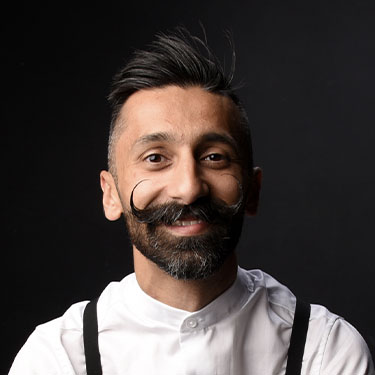 Dr Rohit Chaturvedi
BDS (KCL), MFD RCSI
Australia 🇦🇺
Dr Rohit Chaturvedi graduated in Medicine (BMBS) from the University of Nottingham in 2006 following completion of his BMedSci (2004) and research project studying novel materials for use in craniofacial bone repair.

He embarked upon a surgical training pathway completing his exams for membership to the Royal College of Surgeons Glasgow in 2010.

Following this, Rohit gained admission to the prestigious 3-year dentistry entry programme for medical graduates at Kings College London. He went on to complete his membership to the Faculty of Dentists (MFD) at the Royal College of Surgeons Ireland in 2014.

Since late 2014 Rohit has been a member of the team at DB Dental (National Dental Care) Claremont in Western Australia.

He enjoys all aspects of general dentistry with interests in digitally driven treatment planning, Invisalign clear aligner therapy, aesthetic treatments and health coaching (specific to intra oral health).

Outside of Dentistry, Rohit is active in the world of competitive Moustaches (ranked 8th in the Imperial moustache at the World Beard and Moustache Championships in Austin, Texas 2017) aiming to break into the top three in New Zealand 2021.