Be a Happier & More Confident Dentist With Ripeglobal
Elevate your dentistry, interact with renowned mentors and challenge yourself with ongoing learning.
RipeGlobal: By Dentists, For Dentists
Dentistry isn't always easy. Even the simplest procedures require a thorough understanding and a high level of confidence so that you can effectively communicate with your patient.
When dentistry gets tough, it gets really tough. Making even the smallest error can feel like the end of the world.
We've been there.
Which is why we want to provide you with a platform that not only celebrates your successes but allows you to feel comfortable when you do fail so that you can learn from your mistakes and improve as a dentist and a person.
We achieve this by providing you with all the tools and mentorship that you need to elevate your dentistry and provide the best care you can to your patients.
We want to help you be the best you can be.
Why You'll Love us
We'll guide you to minimise the risks and learn at a rapid pace.
We only work with renowned dentists from around the world who are certified experts in their field and immensely passionate about helping you improve your dentistry.
You won't find content like this anywhere else. With over 200 hours of education ranging from beginner to advanced subjects, you'll be sure to find something that elevates your dentistry.
When you contact RipeGlobal, you're speaking to a real person. Helping you have a great experience is our utmost priority, if you need anything at all to enable you to succeed then we'd love to help.
We believe the best way to learn is by doing. That's why we've pioneered the virtual hands-on learning method, which will enable you to practice real procedures with input from our roster of master dentists.
Because we're able to deliver the majority of our content virtually, it makes it much, much cheaper for you to expand your skills. We provide full-day lectures that would cost over $20,000 to attend in person for only a fraction of the price.
When you join RipeGlobal as a member, you're joining a family. You can expect free masterclasses, discounts on courses, exclusive invitations to our events, access to a community chat space to seek feedback and so much more.
The RipeGlobal Learning Journey
We'll guide you to minimize the risks and learn at a rapid pace.

Become a Member

Level up Skills

Claim your CPD

Enjoy Dentistry
Real Dentists, Real Educators, Real Results
Our 30 master dentists are inspiring our members around the globe to excel at all aspects of dentistry - where they strive for excellence in their skills and with their patients. We're proud to have educators from all around the world, including alumni from Harvard, Leeds University and the University of Sydney… just to name a few!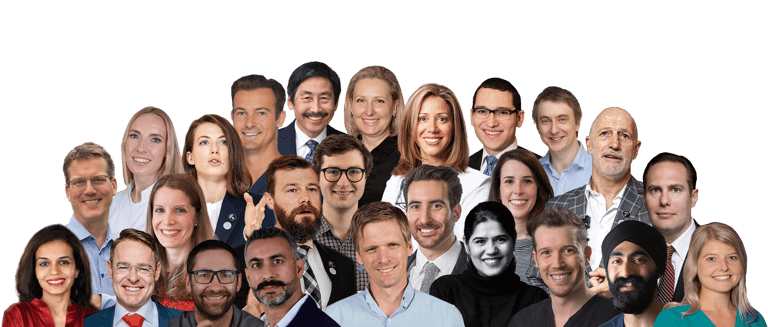 Get Instant Access to a Membership Today!
Membership Frequently Asked Questions
So, you have questions? Let us try to answer those for you...
How long does the subscription go for?
The Standard Membership is a pay-as-you-go subscription. Your monthly payment is automatically deducted each month unless you cancel. You can also pay a full year up front.

The Premium Membership payment is a 1 year commitment, and payment is automatically deducted from your account every 3 months, or as a full year paid up front.
Is it a monthly subscription?
Only the Standard Membership is monthly, or you can pay annually and save 25%.
Can I pay for a yearly subscription?
For both membership levels, you can pay a year upfront. Just use the slide bar or select the option at the payment checkout.
For the Premium Yearly membership, can I pay in monthly instalments?
There is no monthly payment option. This is paid quarterly (3 months) in advance or as a full year up front.
For the Premium membership, what are the x4 "Fundamentals" courses?
These are four in-depth courses we will be releasing throughout the year that are sold separately but included in the Premium membership.
There is one course available now, the next will launch soon:
Restorative Fundamentals - Available Now
Treatment Planning Fundamentals - Available Now

Function Fundamentals - To Be Announced

Surgical Fundamentals - To Be Announced

Aesthetic Fundamentals - To Be Announced
You can learn more about the Fundamentals Lecture Series here.

Each series of lectures would normally cost over USD $2,500 if it was held as a two-day live lecture but you get them included as part of your Premium Membership
I already purchased the Restorations Fundamentals course, can I get a credit?
We'd love to help, contact support and we can get you a credit code to reduce your initial premium membership payment.
What is included in the Premium Membership?
Everything in the standard membership PLUS four Free RipeGlobal "Fundamental" online courses valued at USD $1,075, as well as up to 25% discount on "RipeGlobal branded courses" (excluding SmileFast and PPV by 3rd parties). You also receive Phone, Chat and Email support.
What is the Live Group Q&A session with Master Dentists?
Held via Zoom, there will be a different Master Dentist Educators for each 30 minute session, where you can access the hearts, minds, and souls of these experts. This will be a private session for Premium Members only and at no cost.
I already have a Standard Membership. How can I upgrade?
Can I cancel at any time?
Yes, you can cancel at any time! Just send through an email to support@ripeglobal.com, you will need to provide 7 days notice before your renewal happens.
If you cancel the your Membership, you will not get a refund, but will be able to access until the end of your subscription date.
What is included in the Standard Membership?
Access to all of our lectures, clinical videos, and resources.
200+ hours of lectures ranging from restorative dentistry through to implantology, including soft tissue!
More than 290 videos, including 100+ clinical videos showing you procedures from crown lengthening through to using a rubber dam.
Free masterclasses and access to replay access, and members have advanced invitations to our exclusive events, which often sell out in presale.
Over 16 Lecture Recordings (more than 140 hours) of 1, 2 or 3 full day lectures that would have cost over $21,400 to attend live
50+ Hours of helpful Clinical Videos, valued at US$8,900
Can I pause my monthly membership subscription?
You can not pause any of our memberships, however you can cancel a Standard Membership at any time and sign up again when you are able to.
How long will it take to get my CPD Certificate?
It takes 7 days from when you submit your details til you get your certificate
What lectures can I get CPD for?