COMING SOON
Clinician Development Tool Waitlist
A comprehensive recommendation tool for optimal clinical improvements to gain maximum productivity.
RipeGlobal's Clinician Development Tool uses an AI engine to identify accurately which areas of learned improvement would lead to maximum performance enhancement and confidence, all in a constructive, non-confrontational way.
It is a quick process that will give you an honest appraisal using both subjective inputs like what you feel comfortable with, along with hard metrics like treatment plan size and units done per month.
Fast-track your career today.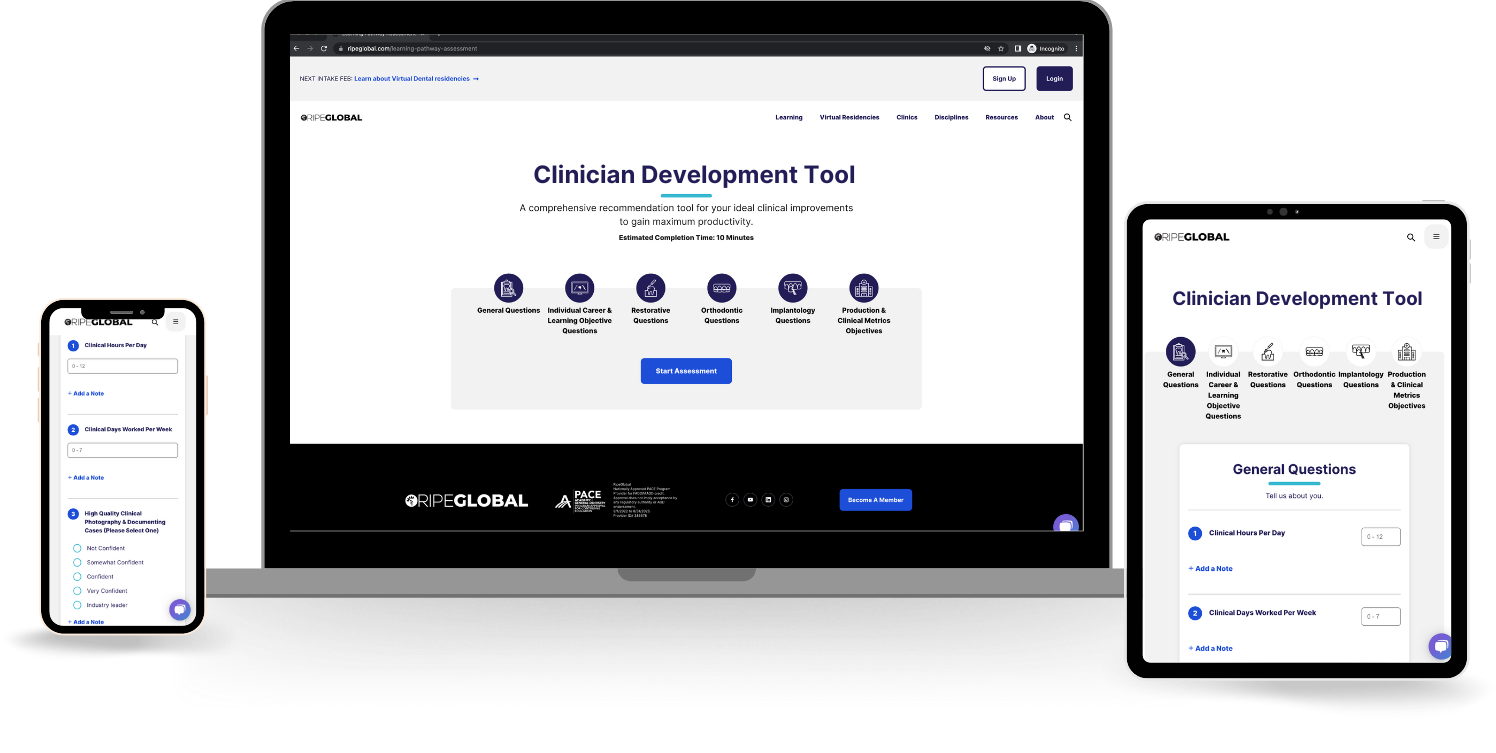 Join the waitlist to be the first to know about the new Clinician Development Tool