JANUARY INTAKE NOW OPEN
Fellowship in Aligner Orthodontics for Orthodontists
The Fellowship in Aligner Orthodontics for Orthodontists is a 1-year course that will see you complete all hands-on components within the first 6 months to maximize your learning and ROI. This course includes:
Predictably plan and start Class I cases

Confidently diagnose a range of orthodontic problems

Manage Moderate to severe malocclusion
Fellowship Details
With as little as 3-4 hours of commitment per week, learn everything from simple Class I case mastery to complex cases. Our fellowship includes case guidance, mentorship, hands-on simulation training and learning materials that will grow your skills and extend your career opportunities above and beyond.
2x
Increased Production
Gain up to a 2x increase in average clinical production.*
5*
Increased Case Starts
Experience up to an average of 5 monthly orthodontic case starts.*
50%
Decreased Case Time
Complete cases in half the time.*
Elevate your orthodontics
We know our courses work. If you fully commit, complete all program requirements, and meet required standards, you can expect to:*
Learn how to solve complex malocclusions such as severe crowding, open bite, deep bite, cross bite, full Class II and Class III with aligners.
Incorporate orthodontic principles such as anchorage and reciprocal forces into an aligner treatment plan to get predictable outcomes.
Excel at finishing touches by being able to do enameloplasty, gingivectomy and simple edge bonding to take a smile from an 8 to a 10-out-of-10.
Key learning outcomes:
Use temporary anchorage devices to overcome aligner limitations in a full Class II or in a transverse deficient maxilla.
Improve your patient's health beyond the oral cavity by understanding your role in the management of Sleep-Related Breathing Disorders and administering treatment accordingly.
Be self-sufficient in making changes in the digital treatment plan to increase the predictability of the clinical outcome.
Key performance outcomes:
Fewer refinements to achieve optimal results.
Increase production through less chair time per treatment while opening up new resources to treat more patients.
Have effective consultation appointments, helping patients achieve better health.
Create a unique selling proposition by offering non-surgical gummy smile treatment.
Reduce the amount of time you need to invest in each digital treatment plan until it is ready for approval by being self-sufficient in making changes that increase predictability.
Course Outline Overview
This course uses a series of lectures curated by world-class orthodontists and dentists in the aligner sphere so you can maximize your learning and get the most out of your hands-on sessions. These lectures cover: Orthodontic Software Skills, Biomechanics, TAD's (mini-screws) and more.
We use pre-theory challenges to get the most out of your live hands-on sessions. These challenges cover aligning the teeth in the software and orthodontic mini-screws.
From the second you start, you will have 24/7 access to a tight-knit community of like-minded dentists, including peers and educators. Here, you can ask questions, discuss issues, receive and give advice, etc. You'll get a range of educators and current and past peers of all levels responding and uplifting you.
Hands-on Simulation Training
Three hands-on sessions in this course will have you utilize your simulation kit to replicate a procedure on the manikin. You'll receive live feedback from an educator in these training sessions.
Please see the hands-on session details below:
Hands-On #1: Align Teeth in the Software | (5 hour LIVE session)

Hands-On Training #2: Mini-Screws | (5 hour LIVE session)
Hands-On Training #3: Shape of Teeth | (5 hour LIVE session)
Case Guidance and Presentations
Mentorship is an integral part of your learning process, which is why we have our educators give case guidance.
Every two weeks, an educator will provide feedback on cases submitted in a live session. This enables you to learn and improve your quality of work at a faster rate.
These case presentations allow you to present your treatment to one of your patients.
They will cover the following:
Moderate Malocclusion

Severe Malocclusion
Want to know more about the fellowship?
Download the Overview Brochure to find out more about the:
Course structure and learning pathway

Lectures, case guidances, hands-on sessions

Community and mentorship

And more!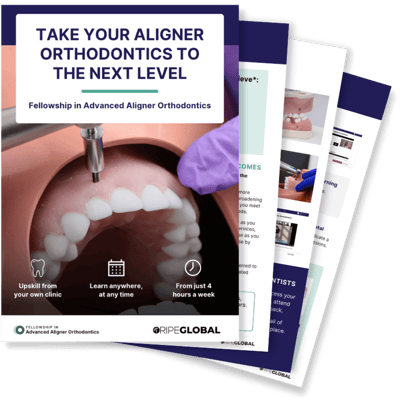 Frequently Asked Questions
When is the next fellowship intake?
The next Fellowship in Aligner Orthodontics for General Dentists intake is January 2024, currently open for enrolment and includes:
Welcome Presentations
Platform Onboarding
Pre-Theory Challenge Assessment
Simulation Training
And more!
What is the Time Commitment?
Time commitment varies for the Fellowship for different aspects but we typically see:
Average Per Week: 3-4 hours
Simulation Trainings: 7 hours each
What does enrollment cost?
We offer a variety of payment options including:
In Full
Monthly
Financing through Doc2Doc or Credabl
*Pricing varies by location.

For course pricing, talk to us today.
What's included with my enrolment?
When you enroll in the Fellowship, you will receive:
A full Simulation Kit for your cloud-delivered hands-on experience.
Weekly touch points and mentorship from the lead instructors.
24/7 support from the Customer Success Team.
Case guidance, and a community of fellow dentists
What Lectures are included?
This course uses a series of lectures curated by world-class orthodontists and dentists in the aligner sphere so you can maximize your learning and get the most out of your hands-on sessions. These lectures cover: Orthodontic Software Skills, Biomechanics, TAD's (mini-screws) and more.
Intake Schedule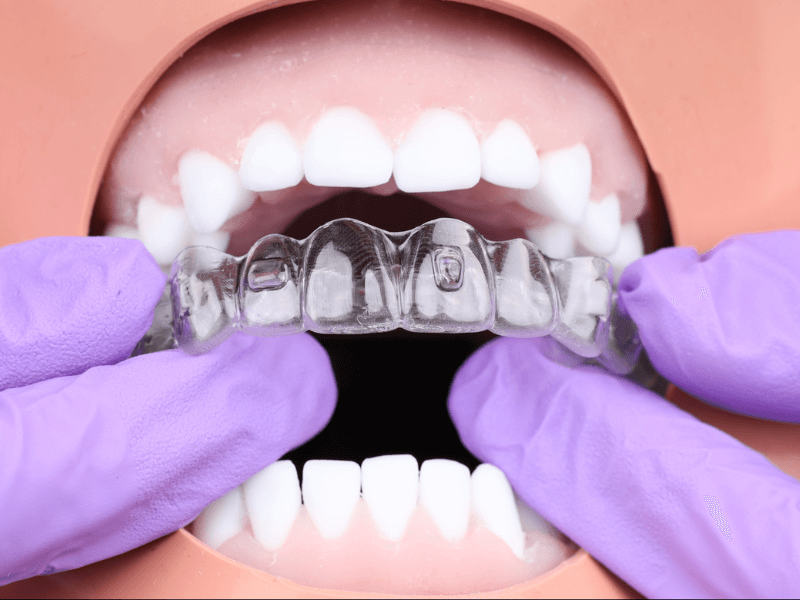 UPCOMING COURSE
January 2024 Intake
Start your path to career success now. If you're ready to learn the ins and outs of Aligner Orthodontics, we're ready to support your efforts with hands-on learning and mentoring from dental professionals around the world.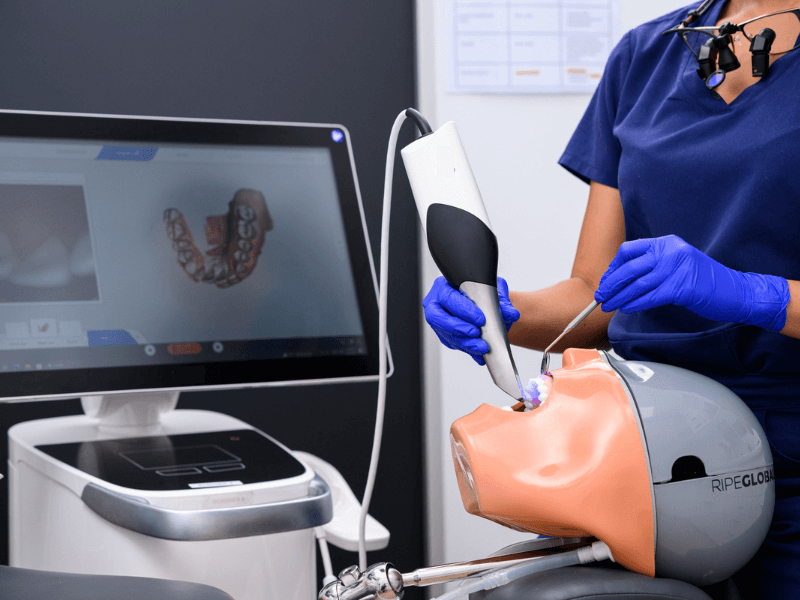 JOIN INTEREST LIST
Future Intake
Don't see a date that works for you? Sign up today to be the first to know when our next enrollment period opens.
* Following the successful completion of all programs in a discipline, dentists can anticipate the above increases. These indicative values are from median results based on previous RipeGlobal Fellowship graduates. Your results will vary depending on your commitment to the programs.

** RipeGlobal stands behind this promise and will offer a refund of tuition (excluding enrollment fees, equipment rental, consumables, shipping costs and transaction fees) for any program where we do not meet our promise. A refund is only considered when the learner has completed all work, without exception, and any additional extension work or practice asked of them by us.
*** Refer here for program commitment and completion requirements that are to be upheld to claim on our promise.