Set Up for Success
New graduates can be a great asset to your clinic, but it can take time for their value to show. That is why we have developed the Graduate Fast Track Program so you can set your newly graduated associates up for success from day one and have them bring value to your clinic sooner.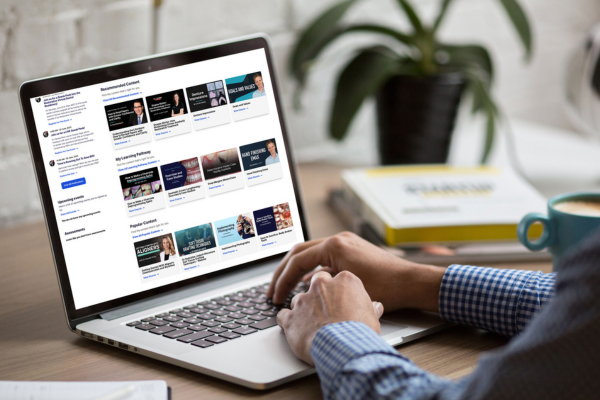 What's included?
Our Graduate Fast Track Program is a 4-month program comprised of 6 modules, 2 group mentoring sessions, and 12 months of access to our on-demand dental learning platform (including CPD/CE content). Learn more about these below.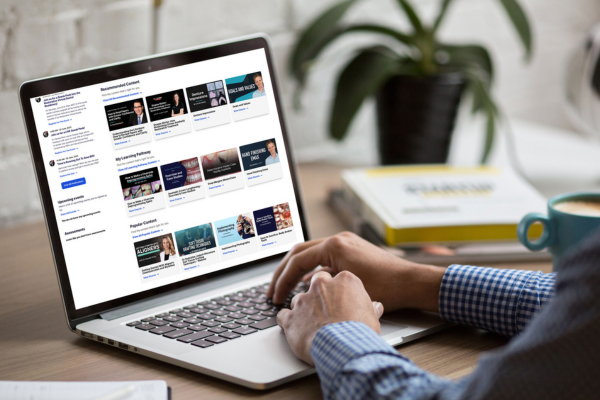 24/7 Platform Access
12 Months Free
Your newly graduated associate will be able to gain insights from industry leaders on a variety of disciplines and complete valuable learning while earning CPD/CE points from anywhere in the world.
Treatment Planning
M
entoring Sessions
2 Group Sessions per month over 4 months
We provide the opportunity for your associate to share their cases in live group discussions with an RG mentor, where they can get advice on how to plan more complex and difficult cases.
Program Outline
This Graduate Fast Track Program will equip your associate with the knowledge and confidence to launch their dental career.
Mapping Out Their Clinical Career

Delivery: Virtual Masterclass
Duration: 1 hour
CPD: 1

We will help you set them up with a fast track program, led by RipeGlobal Educators, providing you and your associate with a clear roadmap for their first months in a clinic from the minute they graduate.
Top 5 Secrets Using Item Codes Effectively To Help Patients

Delivery: Virtual Masterclass
Duration: 1 hour
CPD: 1

Patients potentially receive fewer insurance rebates if codes are incorrectly used. Our Top 5 Tips ensure your new associate gets better billing, happier patients, and reduced risks. We run through various scenarios they are likely to face in your clinic daily, from knowing what items to charge for and when they are appropriate.
Personal Protective Equipment & Sterilization

Delivery: Virtual Masterclass
Duration: 1 hour
CPD: 1

Understanding workflows and best practices from when a patient enters the treatment room is essential. From setting up the tools and the chair to ensuring proper hygiene standards are met, we will teach your associate procedures to keep you, your team, and your patients safe.
Increasing Speed Even When They're Are Slow

Delivery: Virtual Masterclass
Duration: 1 hour
CPD: 1

They will discover the most efficient ways to schedule treatments, present treatment plans, and work with your dental assistant to increase their productivity and quality – all with 4 simple techniques.
Rapid Efficient Treatment Planning

Delivery: All Access Account
12 Individual Cases
CPD: 12

We will go through 12 unique cases so they can learn how to diagnose, take records, and simplify complex planning quickly and confidently.
Maximize Effectiveness With Their Dental Assistant Partner

Delivery: Virtual Masterclass
Duration: 1 hour
CPD: 1

Dental assistants can significantly increase their speed and decrease their stress. However, it takes practice for your associate to get the most out of their assistant. We will take them through how to sit, pass instruments, and get the greatest efficiency.
Self Paced Learning
On-demand learning from the fundamentals of dentistry through to intermediate topics. More advanced topics are also available; however, they are not specific to the new graduate program: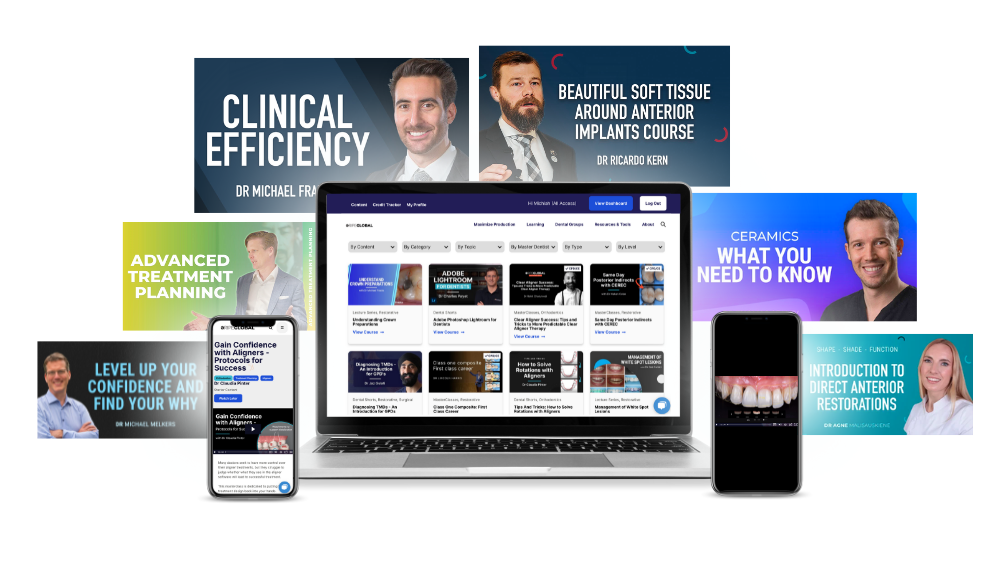 Solving Your Restorative Headaches

7 Strategies For Faster Preps

Rubber Dam

Basic to Advanced Techniques

Occlusion in Everyday Practice

Things We Have Learned Along the Way - Looking Back, Leaning Forward

How to Keep My Restorations from Breaking

The Basics of Analog and Digital Smile Design Planning Masterclass
Patient Communication Lectures

Posterior Dentistry Lecture

Consult Note-Taking

Consultation Note Structure

How to Take a Perfect Impression the First Time

Patient Consent Forms

Not Going Numb

Predictable Posterior Composites

De-Stressing Dentistry




Rubber Dam 101



Digital Dentistry Fundamentals

Non-Implant Replacement Options

Reasons NOT to Treat a Patient

Ceramics - What You Need to Know

Finishing and Polishing Anterior Composites

Predictable Anterior Composites

Occlusion Simplified and Managing Vertical Dimension



New Graduate Mentoring
Your newly graduated dentist's clinical journey starts here.