To celebrate our birthday, we are offering an exclusive limited time offer of
10% off

our Crown Prep Bootcamp

PLUS 3 months Free Premium Membership

. Elevate your dentistry and up-skill from anywhere in the world.
Join the RipeGlobal movement and find out why we are leading the way in the revolution of dental education. Globally.
The Crown Prep Bootcamp is a 1-Day cloud-based Bootcamp taking place on
Saturday, 6 August:

10 am - 6 pm CDT
Location: Wherever you are
CPD / CE Credits: 10 hours
Most dentists graduate without sufficient confidence in indirect preps, and crown preps in particular. This is because the focus in dental school - and almost all hands-on courses - is not developing skill, but learning the theory of skill and ultimately focusing on perfection.

Because there is so much focus placed on achieving absolute perfection, most courses teach you very slowly and only allow you to do a single repetition, by the end of the course you haven't actually learned how to effectively implement this skill in your dentistry - just learn how to practice it in an ideal situation.


This Bootcamp is different.

You'll build high-level skill and confidence so you can easily apply the theory of any type of prep physically on a real patient under real conditions. The key to quick and effective skill development is significant repetitions under simulated conditions, our Bootcamp is designed for this.
Want to see what's included in the course?
Download the information brochure to see the full curriculum!
Does this timezone not fit your schedule?

Register your interest for future Crown Prep Bootcamps.
In this Bootcamp, you will complete:
Pre-learning (4 hours)
This learning will include a combination of recorded lectures and hands-on demonstrations which will be available to watch in your own time.
Hands-on Training (8 hours)
Develop your skills so that you don't have to learn it on your patients after the course is finished. In this Bootcamp, you will:
What is included?
Your rental kit will include:
• 1 manikin head
• 1 set of teeth
• ParaCore Automix Intro Kit
• Soflex discs and polishing cups
• Bur kit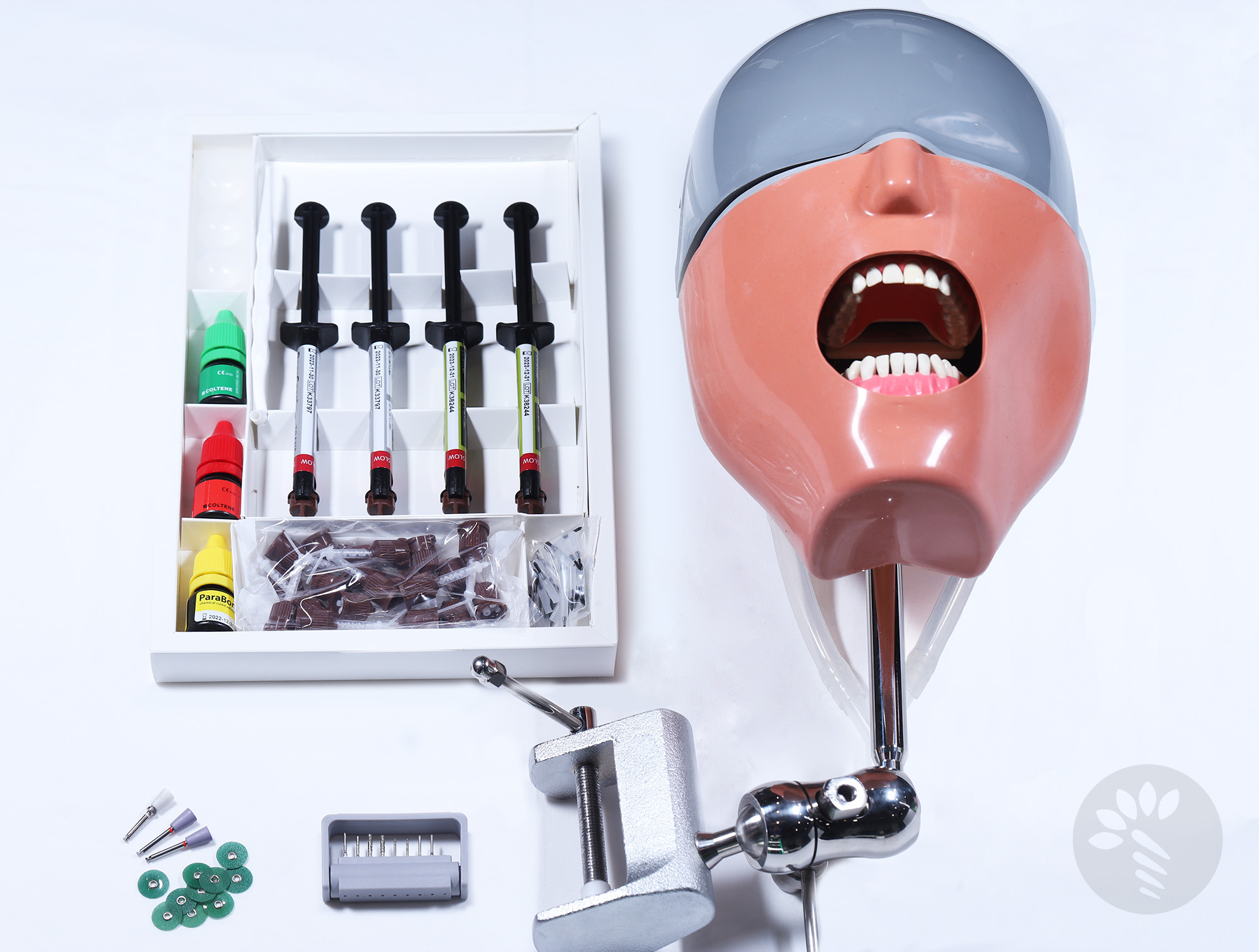 Equipment Needed:
The equipment you will need for this bootcamp includes:
• Access to your clinic on the 6th of August, 2022
• High and slow speed hand-pieces
• Webcam
• DSLR camera (with a macro lens and MACRO flash)
• Operative Kit (mirror, tweezers, sickle probe, flat plastic, 4R4L scaler OR sickle scaler)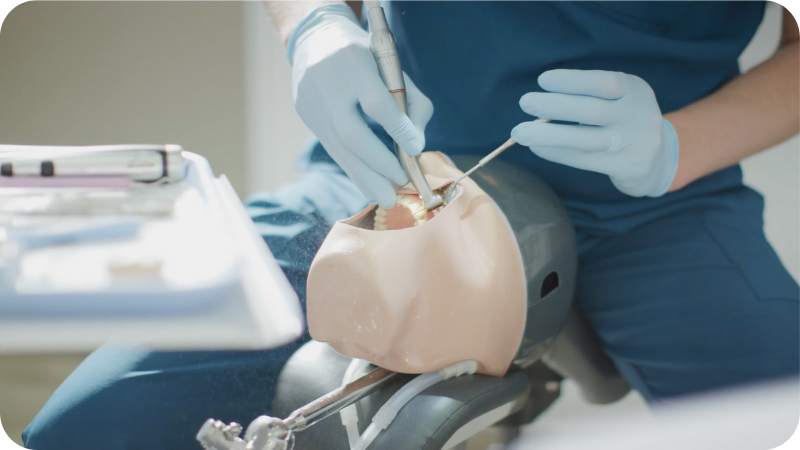 Develop your skills 50% faster than a simlab
Our internal research has shown that learning in a hands-on, cloud-delivered manner can actually result in skills developing 50% faster than in a simlab.
In addition to this, the feedback process with educators is much more effective as it forces the educator to use highly magnified visual feedback. Using high-definition cameras, the educator can see what you have done and immediately provide drawn feedback directly on the image. This is more effective compared to being in a simlab where the educator can only point at a tiny dent or undercut and hope the student can see what is being shown.

It's also easier to hear the feedback that all the other students in your class get, as in most cases, everyone has exactly the same problems.
Please note: the Bootcamp live day will be held on Saturday the 6th of August 2022 from 10 am - 6 pm CDT and you will need access to your clinic.
If you would like to attend a future Bootcamp when we open up to other countries or you can not make this date,
please register your interest here.
When is the Bootcamp taking place?
Saturday, 6th of August, 2022.
Tech Check: 9am - 10am CDT
Course Delivery - 10am-6pm CDT
What is included in the Rental Kit?
Manikin head with 1 set of teeth
ParaCore Automix Intro Kit
Bur kit
Soflex discs
Polishing cups

The bur kit is sponsored by Henry Schein and Komet



What do I need for this Bootcamp?
You will need to have access to your clinic to complete the Crown Prep Bootcamp.

Additional requirements include:
> High and slow speed hand-pieces
> Webcam
> DSLR camera (with macro lense and ring flash)
> Operative kit (mirror, tweezers, sickle probe, flat plastic, 4R4L scaler OR sickle scaler)
Is RipeGlobal accredited?
Yes. RipeGlobal is an approved PACE Academy of General Dentistry provider for Continuing Education.
What if I can't make the proposed date?
It is important that you are able to access your clinic on the day of the Bootcamp. If you can't, you can register down below to be notified of more Bootcamps as they become available.
Can I chat with you about this Bootcamp?
Absolutely! We have a dedicated team to support you.

Phone Australia +614 8885 7473
Phone USA +1 517 888 7473
Phone UK +44 7402 127473
Phone NZ +64 800 493 630
Phone Canada +1 226 407 7473
Phone Europe +372 602 6780

Or send us a message here: https://www.ripeglobal.com/contact-us
How long is this Bootcamp?
This bootcamp is a 1 Day course.
It includes 4 hours of pre-learning lectures and 8 hours of hands-on virtual training.
Have any questions?
We have a dedicated team of pathway advisors who are happy to answer any questions you have about the Bootcamp. Get in touch and they will respond as soon as possible