You have learnt the basics and understand what equipment is needed. But how do you take photos like a true master?
Dr Karyn Halpern will take you through how to take the basic skills and apply them in real examples. From settings and angles to taking a full diagnostic series you will be able to bring your photography to a whole new level. This will increase efficiencies and make communication clearer when you can talk to your lab, and your patients.
Introduction to Dental Photography
Do you want to start taking amazing dental photos but don't know where to begin? Are you confused about what camera, flashes, accessories you may need?What are the right camera settings to use? What do these settings all mean?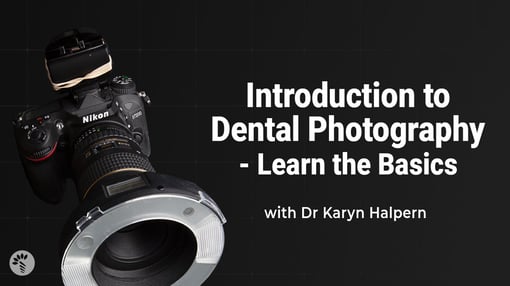 Dr Karyn Halpern
Introduction to Dental Photography - Learn the Basics
Karyn Halpern will describe why photography can elevate the quality of your care. Good photography can also increase your case acceptance with your customers and assist in greater communication with your lab.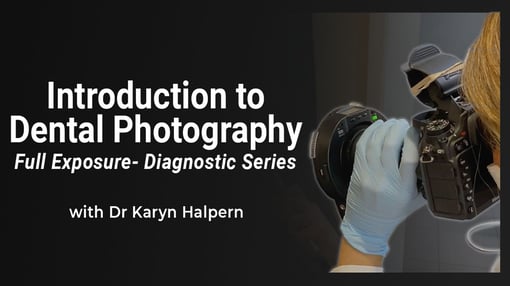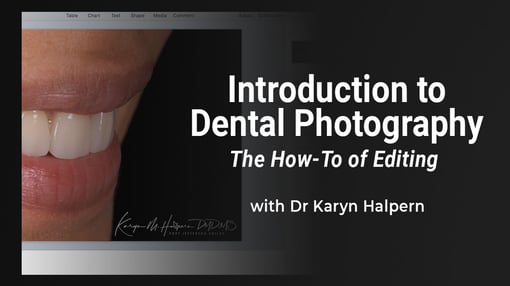 Dr Karyn Halpern
Introduction to Dental Photography - The How-To of Editing
Join Dr Karyn Halpern as she shows you over the next hour how to edit your photo and how you can get that accomplished using a few different photo editing softwares that she has been using over the past couple of years.