This lecture will cover the insights into clinical procedures for restoring posterior bone level implants. It also discusses in detail the abutment choice and emergence profile of final implant crown for bone level implants in order to achieve good long term clinical outcomes, promote soft tissue health and to preserve the bone around the implant. In addition, it will give you guidelines on how to communicate to your surgeon and lab technician.
Fundamentals in Fixed Implant Restorations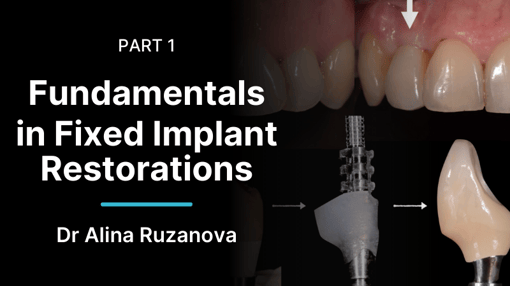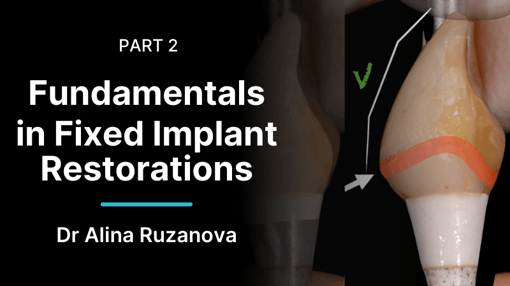 Dr Alina Ruzanova
Fundamentals in Fixed Implant restorations
Part 2
This lecture focuses on aesthetic cases with anterior implants. It looks into prosthetically driven planning for anterior implant cases in order to achieve best aesthetic result and have a successful long term clinical outcome.