Dr Snježana Pohl is a very accomplished medical professional, starting her career with human medicine before crossing to dentistry specialising in oral and maxillofacial surgery. Dr Pohl is an active lecturer in implantology, periodontology, and co-owner and Chief of Oral Surgery at Polyclinic Rident, a 200+ staffed multidisciplinary clinic in Croatia.
She speaks to Dr Michael Melkers about her path to find her passion in dentistry, and how she maintains her mission and philosophy of being patient orientated while running a dental hospital.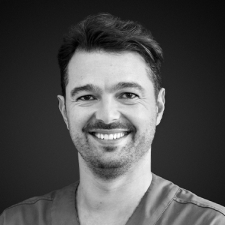 Hosted By
Dr Pedro Rodrigues
Dr Pedro Rodrigues graduated in 2002 and earned a masters degree in oral rehabilitation in 2010. Pedro spent four years working in Dr. Paulo Malo, (inventor of All-On-Four technique) a very well known and famous clinic in Porto. Since 2010, Pedro has delivered international courses, with live surgeries and training in implantology. He has treated more than +1000 cases with the All On X concept and has developed a special concept that provides immediate loading in only three hours with beautiful aesthetics and high success rates.