In this episode, Dr Michael Melkers sits down with RipeGlobal CEO founder, Dr Lincoln Harris. Lincoln is excited to announce the release the world's first intensive hands-on on course you can attend from anywhere - The RipeGlobal Fellowship in Restorative Dentistry. He deep dives into the topics covered in the Fellowship and exclusive insights in the creation and development of the course.
"If pilots were taught the same way that dentists were taught a lot of them would die." ~ Dr Lincoln Harris
After many years of learning, teaching, and observing students, Dr Lincoln has developed a unique perspective on teaching and a more efficient teaching style. He discusses the development of this new teaching method and explains how this course will simulate real life dentistry. Find out more information about the RipeGlobal Fellowship in Restorative Dentistry here www.ripeglobal.com/frd-interest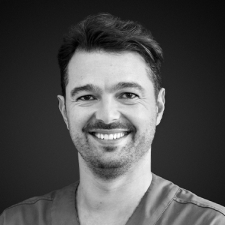 Hosted By
Dr Pedro Rodrigues
Dr Pedro Rodrigues graduated in 2002 and earned a masters degree in oral rehabilitation in 2010. Pedro spent four years working in Dr. Paulo Malo, (inventor of All-On-Four technique) a very well known and famous clinic in Porto. Since 2010, Pedro has delivered international courses, with live surgeries and training in implantology. He has treated more than +1000 cases with the All On X concept and has developed a special concept that provides immediate loading in only three hours with beautiful aesthetics and high success rates.