When two experienced dentists talk about being inspired and intimidated in dentistry, you must listen!
Dr Michael Melkers & Dr David Stachowicz share their wisdom, favourite parts of their job (even their favourite teeth to work on!), and overcoming intimidation and inferiority as a dentist in this episode.
Psst...stay till the end to see Dr Michael Melkers surprise Dr David Stachowicz with a RipeGlobal pin!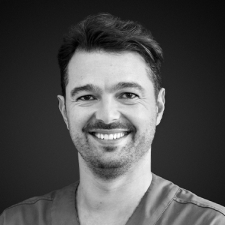 Hosted By
Dr Pedro Rodrigues
Dr Pedro Rodrigues graduated in 2002 and earned a masters degree in oral rehabilitation in 2010. Pedro spent four years working in Dr. Paulo Malo, (inventor of All-On-Four technique) a very well known and famous clinic in Porto. Since 2010, Pedro has delivered international courses, with live surgeries and training in implantology. He has treated more than +1000 cases with the All On X concept and has developed a special concept that provides immediate loading in only three hours with beautiful aesthetics and high success rates.