In this episode. Dr Michael Melkers sits down with Dr Kevin Kwiecien, whom he went to dental school with, and discuss the "What would you do? You're the doctor." question that every dentist has to face.
Dr Melkers shares his protocol on how to effectively communicate with patients and discuss how young dentists are navigating through the pandemic.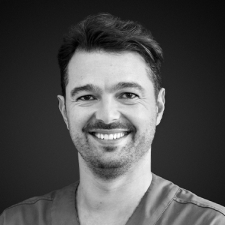 Hosted By
Dr Pedro Rodrigues
Dr Pedro Rodrigues graduated in 2002 and earned a masters degree in oral rehabilitation in 2010. Pedro spent four years working in Dr. Paulo Malo, (inventor of All-On-Four technique) a very well known and famous clinic in Porto. Since 2010, Pedro has delivered international courses, with live surgeries and training in implantology. He has treated more than +1000 cases with the All On X concept and has developed a special concept that provides immediate loading in only three hours with beautiful aesthetics and high success rates.