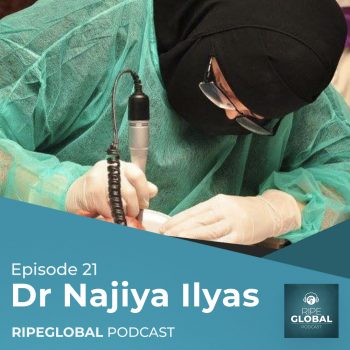 About Dr Najiya Ilyas
Dr Najiya Ilyas is a rising star in the RIPE community. A frequent contributor to the popular facebook page, Dr Ilyas presents intriguing cases in full protocol. She is a practicing dentist in Pakistan, and her academic achievements and professional success presents as somewhat of an outlier to the statistics that Pakistan publishes on illiteracy, education, and women in careers.
Learn More
Our Most Recent 5 Podcasts
Never Miss a Podcast
Be the first to know about new podcast releases, exclusive content and more.