Become a Confident Digital Dentist and Increase your Profitability & Predictability
It can be incredibly hard to master digital dentistry and produce lab-quality work in-house.
Becoming a confident and capable digital dentist can take years and years. In fact, it's quite common for dentists who have been practising for 10-15 years to still be nervous about utilising it in their clinic.
We all know how beneficial digital dentistry can be to your dentistry.
It drastically improves your efficiency and increases your bottom line because you're not outsourcing work you can do yourself.
However, there are obstacles.
You have to make mistakes and learn from them, mistakes that aren't always acceptable in a dental practice.
It can also be extremely expensive to get started and if you're a beginner, you've got no idea if you'd even use the high-ticket courses that are available.
There's a mountain of resources and information that you have to get through, with very little guidance on what's actually worth learning.
But it doesn't have to be this way ...
The RipeGlobal Gathering is a global, cloud-delivered course where leading digital dentistry experts discuss some of the most common problems dentists face.
In this edition of the RipeGlobal Gathering, we will focus solely on the exciting innovations in digital dentistry and help improve your digital predictability and outcomes.
Learn from the Best
Have your problems answered by some of the best digital dentists in the world.

They've been in your position and now they want to help you be the very best you can be.

Our educators are practising dentists who are experts in their field and very rarely get the opportunity to present in such an intimate manner, until now.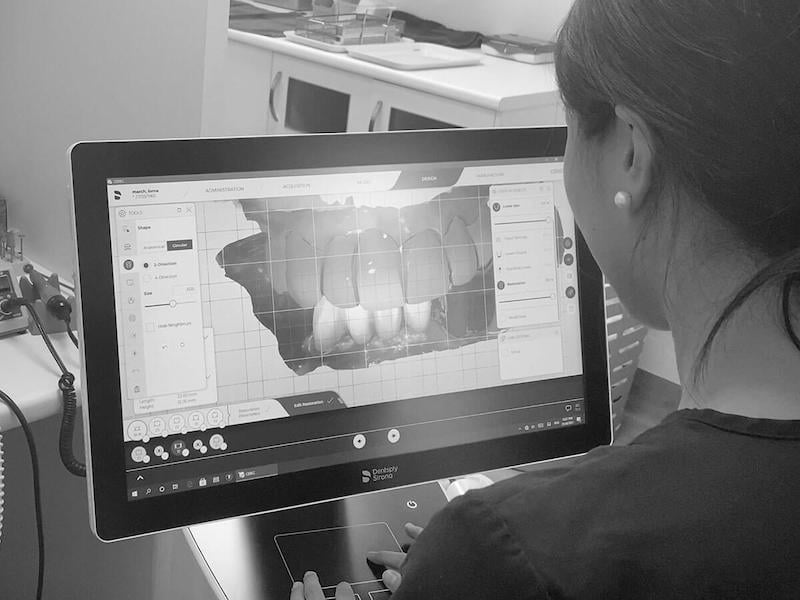 Practical & Effective Core Level Training

This series of lectures will address common problems that digital dentists face in their everyday working lives, taught by world-class educators who use digital dentistry in their own practice.

You'll learn tips, tricks and foundational skills that you will be able to immediately implement in the clinic the very next day.
Recent Graduates
The RipeGlobal Gathering is a fantastic way to quickly and effectively elevate your dentistry while achieving the outcomes you desire.
Student Dentists
Want to get ahead of the pack and be ready for when you start practising? Having a solid knowledge of digital dentistry will make you stand out.
Practice Owners
Digital dentistry is a fantastic way to increase profits and efficiency while easing the workload on your existing employees.
Digital Dentists
Looking to transform your digital dentistry or learn how you can implement it in your practice? You'll love the RipeGlobal Gathering.
Dentists With Kids
If you have family commitments and can't travel, the RipeGlobal Gathering allows you to learn from the comfort of your own home.
Ambitious Dentists
Determined to improve your outcomes for both you and your patient's sake? Learning about digital dentistry will open new doors for you.
Where community creates change.
Digital Dentistry Agenda at a Glance
Digital Dentistry & Injection Moulding - Dr Mark Bowes
Gain insight into the benefits of digital workflows in Restorative Dentistry and how injection moulding fits into the aesthetic, functional and biological demands of treatment.
Overcoming Barriers To Getting Started In Digital Dentistry - Dr Rhea Allsopp
See how you increase profitability for single-visit appointments, avoid common mistakes when using Digital Dentistry and see what fail-safe fallbacks Dr Allsopp uses in her clinic.
Crown Preps: When To Do What - Dr Michael Frazis
Learn a structured approach to material selection when using CEREC. You'll also see when you should involve the patient in material selection and where you should finish your margin based on different scenarios.
Coaching Patients to Better Oral Health through Digital Dentistry - Dr Rohit Chaturvedi
Stop selling, and see how digital dentistry can enable you to ethically improve the oral health of your patients.
Optimising chair time for CAD/CAM restorations - Dr Edward Mitoma
Join Dr Edward Mitoma for a masterclass in CAD/CAM restorations. Learn how to improve and speed up your results and prep guidelines to reduce milling time.
Dr Claudia Pinter -

Digital Orthodontics and Aligners, a Clear Benefit
Join Dr Claudia Pinter as she explores how digital orthodontics can grow a practice and how aligners can solve every malocclusion.
Frequently Asked Questions
What is the RipeGlobal Gathering?
The RipeGlobal Gathering is a global cloud delivered course where leading dental experts impart their knowledge on some of the most common problems dentists have when undertaking dentistry. This course is suitable for ambitious dentists who are determined to elevate their dentistry.
Can I pay off the cost of the course?
Unfortunately no payment plans are available for this course.
Can I pay via bank transfer?
I'm NOT a highly skilful dentist so will this course be beyond my skills at the moment?
No matter what your skill set is, the RipeGlobal Gathering will teach you the skills, tips and tricks that you can take into your clinic the next day, no matter how simple or complex they are.
How do I access the lectures?
After you purchase the course, you will be able to access the library by logging into our website. If you haven't signed up yet, you will be sent an email which will prompt you to set a password.
CPD/CE credit is available upon application after you have watched the full lecture series. Universal certificates are available for all countries.
What if I have to cancel?
To find out more, please refer to our cancellation policy and the terms and conditions. Click here to read.
Can I talk to someone directly?
You can call a Pathway Advisor on:
Phone Australia +614 8885 7473
Phone USA +1 517 888 7473
Phone UK +44 7402 127473
Phone NZ +64 800 493 630
Phone Canada +1 226 407 7473
Phone Europe +372 602 6780
Or send us a message here: https://www.ripeglobal.com/contact-us
Does RipeGlobal have accreditation or Affiliations?
Yes. RipeGlobal is an approved PACE Academy of General Dentistry provider for Continuing Education.

RipeGlobal
Nationally Approved PACE Program Provider for FAGD/MAG credit.
Approval does not imply acceptance by any regulatory authority or AGD endorsement.
9/1/2020 to 8/31/2022.
Provider ID# 386578
Will I receive a certificate?
Yes, once you have completed the lecture series you can apply for a digital CPD certificate. To apply for your certificate, you must submit a CPD claim form. Please allow up to 7 business days to receive your certificate.
Is the RipeGlobal Gathering included in my membership?
The RipeGlobal Gathering: Digital Dentistry course is included in Premium Membership only.
How long can I access the content?
Purchasing the course will give you unlimited access to the lectures. Premium Members will have unlimited access to the content until they cancel their subscription.